Ordinary Heroes Peacebuilding Program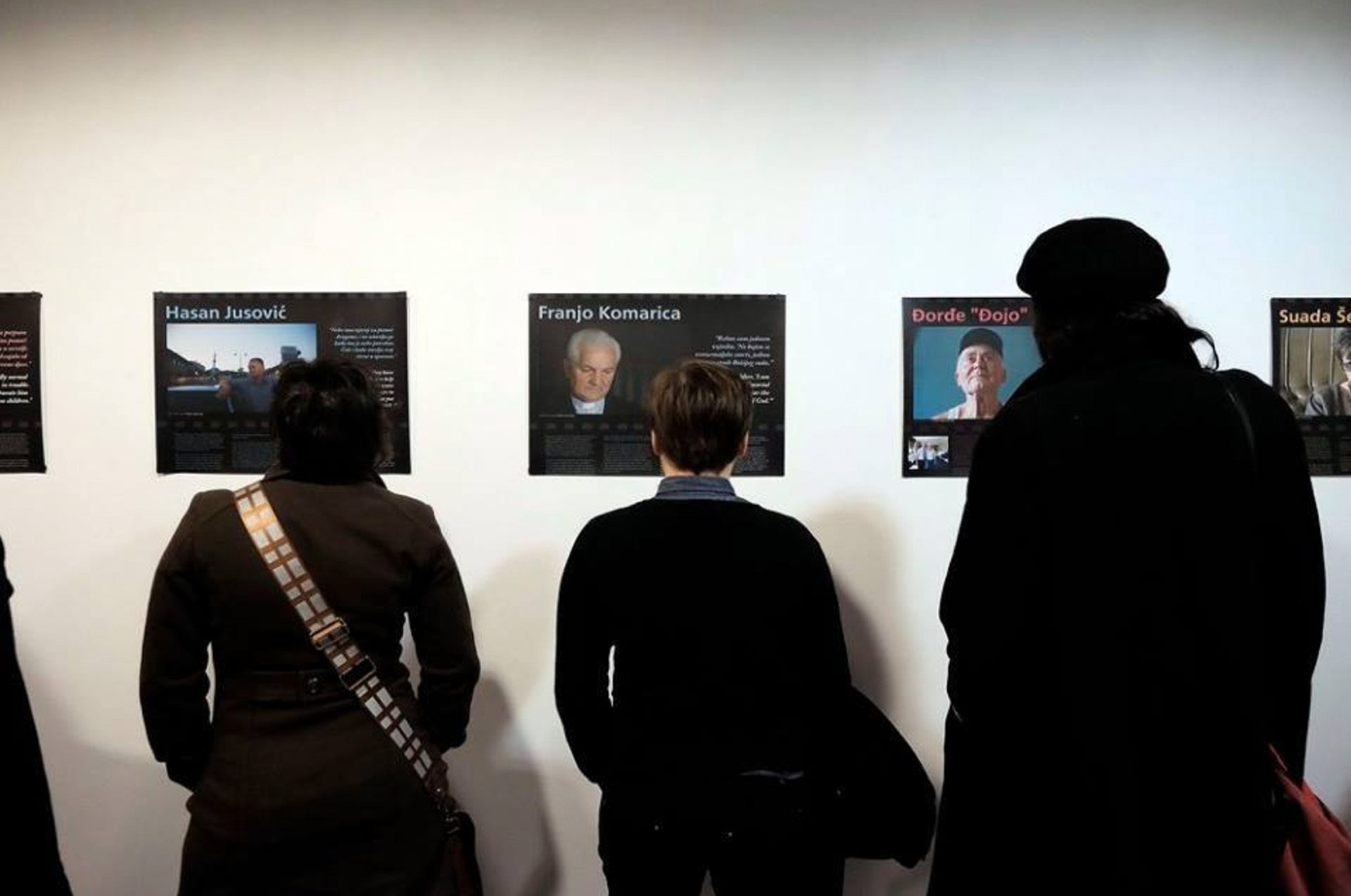 Date of Implementation: 2011 – Ongoing
Supported by: National Endowment for Democracy, Europe for Citizens Programme of the European Union, UN Alliance of Civilizations (UNAOC), BMW Group, Royal Norwegian Embassy in Sarajevo, and The European Commission's Education, Audiovisual, and Cultural Executive Agency (EACEA), Robert Bosch Stiftung
Primary Objective: To decrease social distance between different ethnic groups in target communities, through the achievement of the following anticipated results: 1) increased intervention against bias-motivated behavior by youth participants in target communities; 2) increased resilience among youth participants to ethno-nationalist influences; and 3) inclusive and shared understandings of the past fostered in target communities.
"Ordinary Heroes" comprises a series of reconciliation-focused educational and creative multimedia activities in towns and cities throughout BiH and the greater Balkans region. The project's primary activities include: 1) multi-ethnic, contact-based "Heroes in Training" participatory youth sessions; 2) Ordinary Heroes Multimedia Festivals; 3) the Srđan Aleksić Youth Competition and; 4) the development of the Ordinary Heroes Digital Archive.
Heroes in training
The "Heroes in Training" youth sessions are designed to help youth participants understand the psychological processes that take place at an individual level as well as the external influences and factors that contribute to one's choice to act as a rescuer, bystander, or perpetrator. PCRC has organized sessions for more than 1,000 youth in municipalities across BiH, the Balkans and internationally.
In addition to the Heroes in Training participatory youth sessions, PCRC the "Srđan Aleksić Youth Competition, "which gives young people the chance to discover, collect, and share stories of peacebuilding, moral courage, and inter-ethnic cooperation from their communities. PCRC aims to inspire Bosnian youth by encouraging them to take an active role in the promotion of positive examples of Bosnian citizens who are making a difference in the lives of others. In the last two years, PCRC has received approximately 100 unique stories of rescue, moral courage and positive social change from Bosnian youth throughout the country.
These types of projects are important because they strive to raise the awareness among the young people who will one day run this country and determine its future. Stories such as these show that people have always been people, above all else, regardless of their national, ethnic, religious, or other identities.
---
Online components
Over the past year, PCRC has been incorporating social media and digital approaches into its Ordinary Heroes Peacebuilding Program. Given the now-ubiquitous nature of social media, we deemed it essential to adapt "Ordinary Heroes" into spaces of online interaction and merged methods of preventing and countering violent extremism (PVE/CVE) with the pro-social messages and lessons of "Ordinary Heroes." The social media components of "Ordinary Heroes" have primarily been implemented through our work with the Resonant Voices Initiative and the "Using Social Media to Counter Violent Extremism Online" training and mentorship program.
Ordinary Heroes regional events
Between October and December 2016, PCRC, alongside regional partners, held three three-day Ordinary Heroes Peacebuilding programs in Skopje, Macedonia; Belgrade, Serbia; and Split, Croatia. Working with Helsinki Committee for Human Rights (Macedonia), YUCOM- Lawyers' Committee for Human Rights (Belgrade), and RAPLECTION (Split), we directly engaged over 450 people in the target cities.
In each city, PCRC and its local partners organized a public display of the "Rescuers" exhibition, conducted "Heroes in Training" youth workshops, and screened PCRC's "Ordinary Heroes" documentary series. We also put forth a call for submissions for our "Srdjan Aleksic" youth literary competition, incentivizing young people to document stories of rescuers and interethnic cooperation in their local communities. In each city, we worked with over 50 young people in our workshops, successfully providing them with training and resources to be leaders in interethnic conciliation. With our "Rescuers" exhibitions, we were able to reach an additional 100 people in each city. As we publish selected stories from the "Srdjan Aleksic" competition on Balkan Diskurs, the impact of these regional events will continue to grow, reaching a projected 30,000 people in the Western Balkans and around the world.
More information about the regional events can be found using the link below: