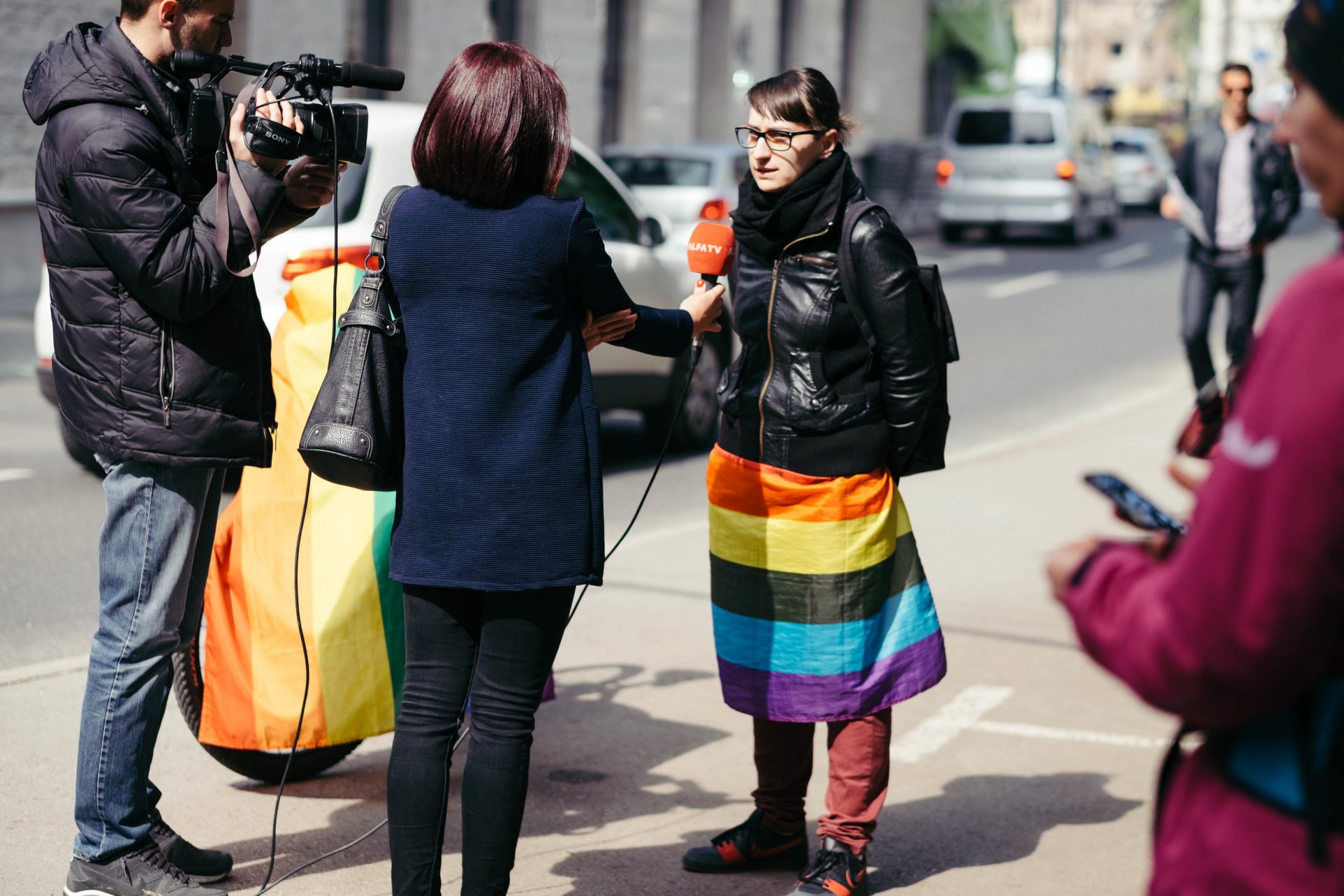 PCRC is proud to announce a start of a new research project titled ''Real Voice of Journalism.'' The project aims to improve the overall position of journalists and media activists and prevent further derogation and violations in the area of freedom of expression in BiH and will be implemented by PCRC in cooperation with Balkan Investigative Reporting Network (BIRN) BiH and WARM Foundation Sarajevo.
The project will be implemented during a period of nine months and we will specifically work with local journalist to create a research that showcases their real, everyday struggles to produce unbiased, objective and relevant content.
This project is funded by the European Union through the small grants programme "Protecting Media Freedom and Freedom of Expression in the Western Balkans" implemented by the Croatian Journalists' Association as part of the regional project Western Balkan's Regional Platform for Advocating Media Freedom and Journalists' Safety, carried out through partnership of six regional journalists' associations – Independent Journalists' Association of Serbia (IJAS), Association of BH Journalists (BHJ), Croatian Journalists' Association (CJA), Association of Journalists of Kosovo (AJK), Association of Journalists of Macedonia (AJM) and the Trade Union of Media of Montenegro (TUMM).
Stvarni glas novinarstva
Centar za postkonfliktna istraživanja (CPI) sa ponosom objavljuje početak novog istraživačkog projekta pod nazivom "Stvarni glas novinarstva". Projekat ima za cilj poboljšanje ukupnog položaja novinara i medijskih aktivista i sprječavanje daljeg pogoršanja i kršenja u oblasti slobode izražavanja u BiH, a implementiraće ga CPI u saradnji sa Balkanskom istraživačkom mrežom (BIRN) BiH i WARM Fondacijom Sarajevo.
Projekat će se implementirati tokom perioda od devet mjeseci i fokusiraće se na rad sa lokalnim novinarima kako bi stvorili istraživanje koje pokazuje njihovu stvarnu svakodnevnu borbu za stvaranje nepristrasnog, objektivnog i relevantnog sadržaja.
Ovaj projekat finansira Evropska unija kroz program malih grantova "Zaštita slobode medija i slobode izražavanja na zapadnom Balkanu" koji implementira Hrvatsko novinarsko društvo kao dio regionalnog projekta Regionalna platforma Zapadnog Balkana za zagovaranje medijskih sloboda i novinarske sigurnosti, koji se sprovodi kroz partnerstvo šest regionalnih novinarskih udruženja – Nezavisno udruženje novinara Srbije, Udruženje ''BH novinari'', Hrvatsko novinarsko društvo, Udruženje novinara Kosova, Udruženje novinara Makedonije i Sindikat medija Crne Gore.