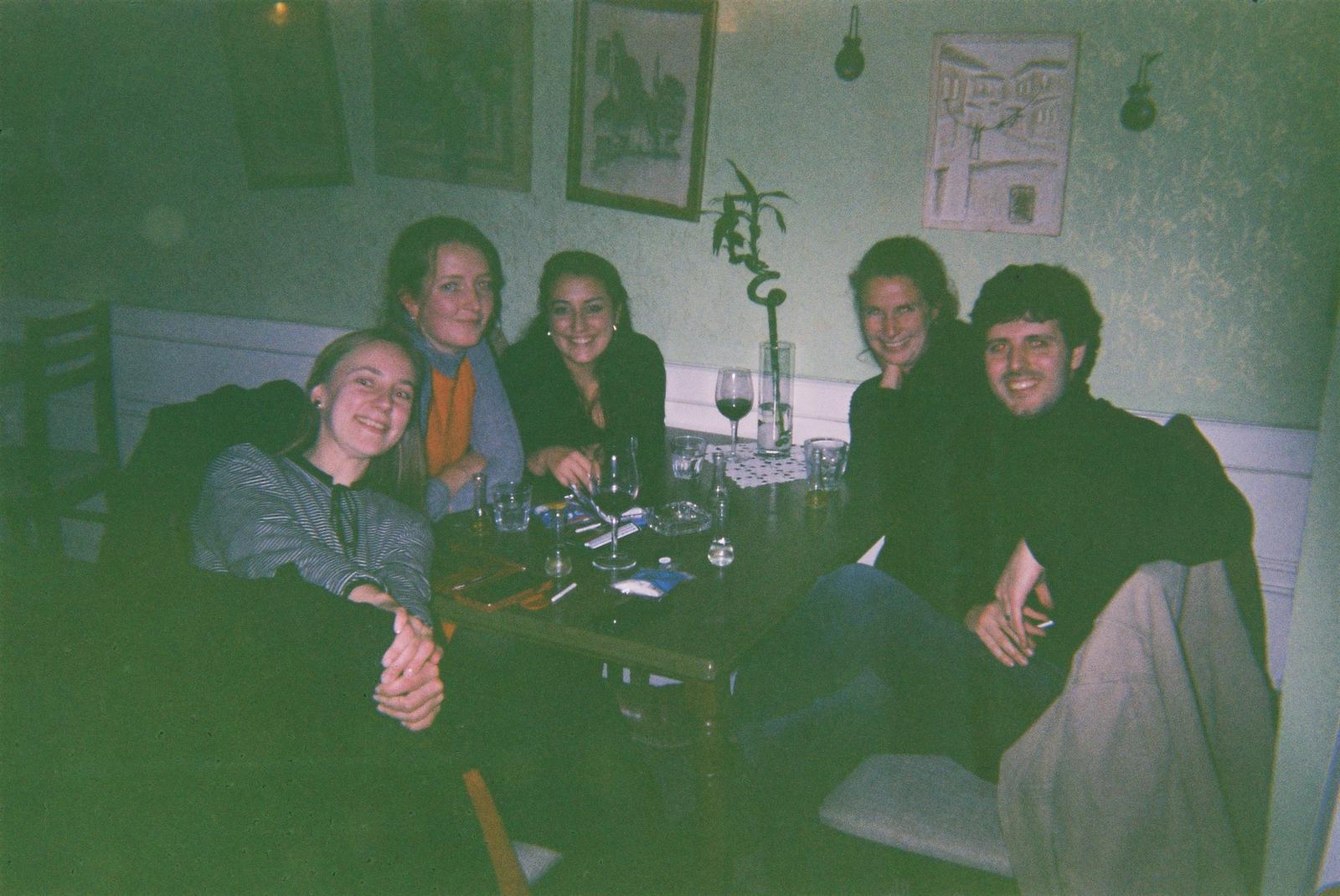 Author: Laura Lamberti
90 days in Sarajevo. That's what international interns at the Post-Conflict Research Center (PCRC) are entitled to upon entry into Bosnia and Herzegovina on a tourist visa.  Under normal circumstances, these 90 days would have been dotted with trips, events, and conferences. However in this grueling year, "normal" has disappeared, and with it, so have most of the possibilities to attend conferences, events, and embark on trips. The one visit we were able to go on as PCRC's Fall 2020 Cohort was indeed fascinating and we were able to join highly instructional session at the ICTY permanent mission in Sarajevo.
After three months here, I can doubtlessly say that this new reality, this new normality, is one we have successfully adjusted to. All of us Sarajevo-based interns have had the chance to interact and cooperate with the team of interns relegated to the virtual walls of Zoom. We have all had the chance to attend webinars, conferences and trainings from the PCRC office or our living room.
Before coming to Sarajevo as a PCRC intern, I saw 2020 like many others, mainly as the year of COVID-19. Now, after 90 days in Sarajevo, 2020 might not have changed, but my perception of it certainly has. 2020 is now, first and foremost, the 25th anniversary of Dayton. It's the year in which the US presidency was won by the most knowledgeable US politician when it comes to the Western Balkans. It's the year in which opposition parties in Sarajevo and Banja Luka triumphed in the local elections in Bosnia and Herzegovina, potentially foreshadowing a shift in the political paradigm of the country.
Being here at this specific moment in time has, in my opinion, also contributed to increased cooperation and bonding among us interns. This has translated into growing interest in one another's fields of expertise; a diverse and passionate approach to the tasks at hand; an eagerness to get to know the city, the history, and the culture however we can; and, last but not least, strong friendships.
Some of us have committed to learning Bosnian during our time here. Others have joined workshops and events. Still others have managed to make the best out of this experience while juggling undergraduate or post-graduate courses on the side.
One of the projects we have all worked on the most is a project run by a former intern. The project is related to memorialization, peace education, and reconciliation. But it does not only touch upon PCRC's major areas of interest. It has also allowed us to catch a glimpse of how much interns get out of the program, and how willing they are to give back and continue collaborating with the Center after their internship ends. 90 days in Sarajevo might not be enough to get to know BiH and its capital, but 90 days at PCRC is undoubtedly enough time to fall in love with both.
---
About the author: 
Laura Lamberti was an intern at PCRC during fall 2020. Starting January 2021, Laura will pursue her master's degree at Columbia's Graduate School of Journalism, after which she would like to move towards the world of conflict-zone reporting. Her interest in the field of post-conflict studies was sparked by the in-depth study of conflicts in the MENA region in general, and Palestine in particular.