Global Peace Ambassadors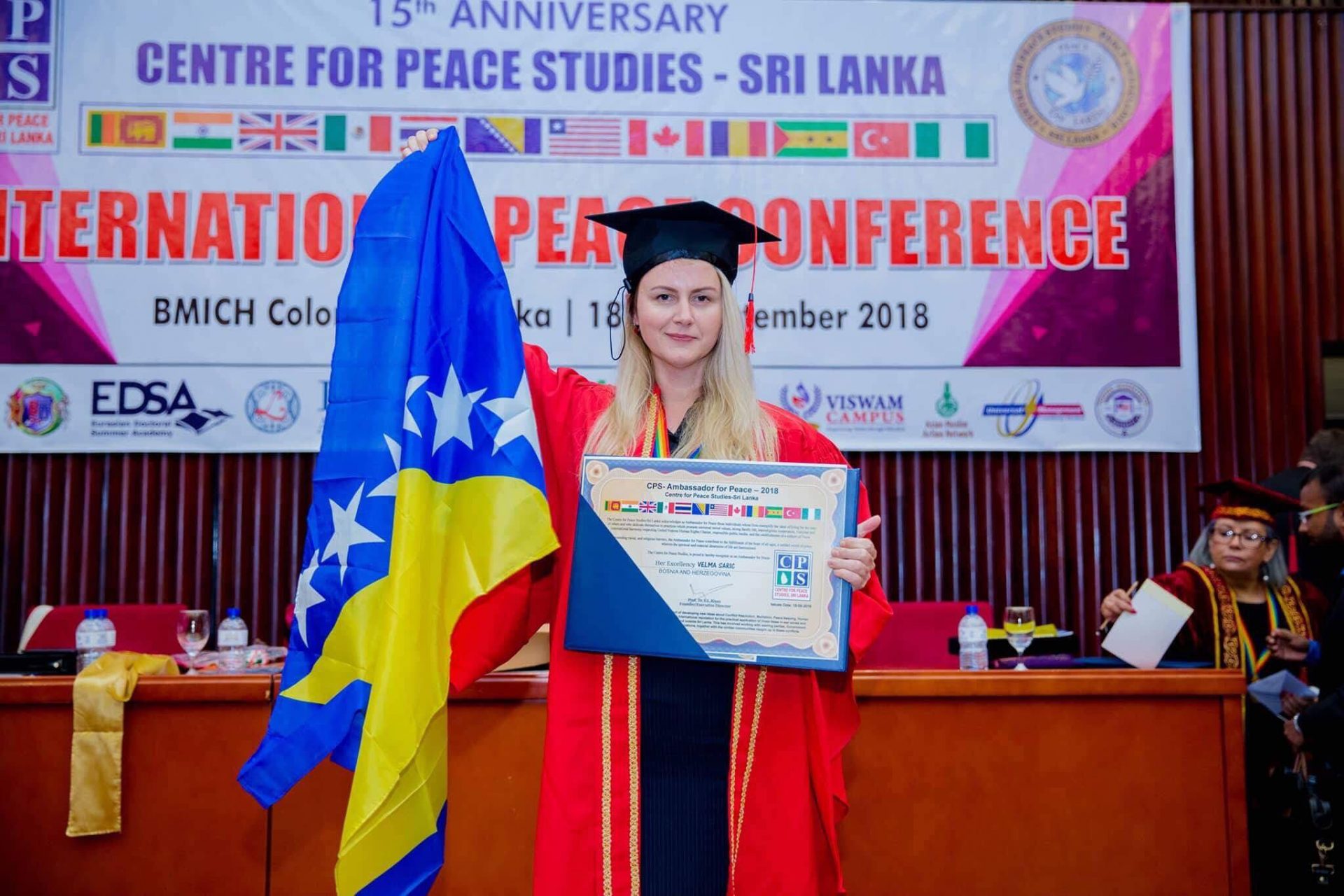 On the International Day of Peace 2018, Post-Conflict Research Center's (PCRC) president Velma Šarić has been chosen as Peace Ambassador by the Centre for Peace Studies in Sri Lanka. This award recognizes PCRC's work as an inspiration to societies striving towards ideals of diversity, transparency and democracy. We will use this recognition as an inspiration for our upcoming work. We look forward to developing innovative projects, partnerships and contributing together towards global efforts in building a peaceful world for the generations to come.
Next to Velma, in 2018, Peace Ambassador Title was given to H.E. Mahinda Rajapaksha, former president of Democratic Socialist Republic of Sri Lanka and Dr. Charles Wratto, an inspiring peace activist and ex-child solider from Liberia.