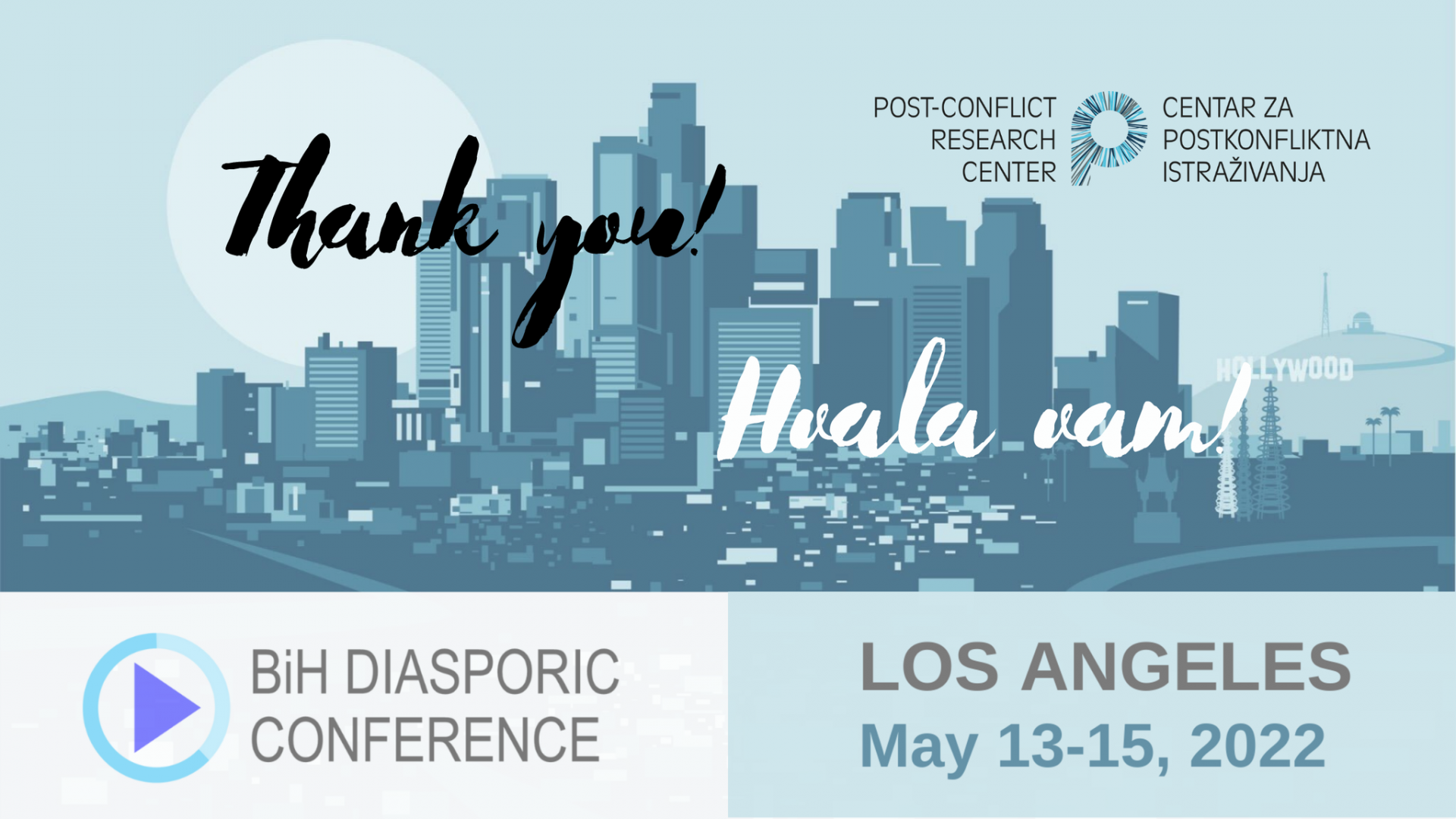 At the seventh BiHDC2022 conference (BiH Diasporic Conference), the diaspora was addressed as an important resource for our country and its stability, especially in the period of political crisis.
Our president and founder Velma Saric was one of the keynote speakers at the opening of the conference last week, and on that occasion, she presented the work of the Post-Conflict Research Center, it's founding, working with young people, and projects to improve peace in BiH. She highlighted the cooperation with Srebrenica Memorial Center and SrebrenicaHeroines, the new cooperative project between the two organizations.
We thank BiHDiaspora for the invitation, and you can find more about the Srebrenica Heroines at https://p-crc.org/…/art-activism/srebrenica-heroines/.