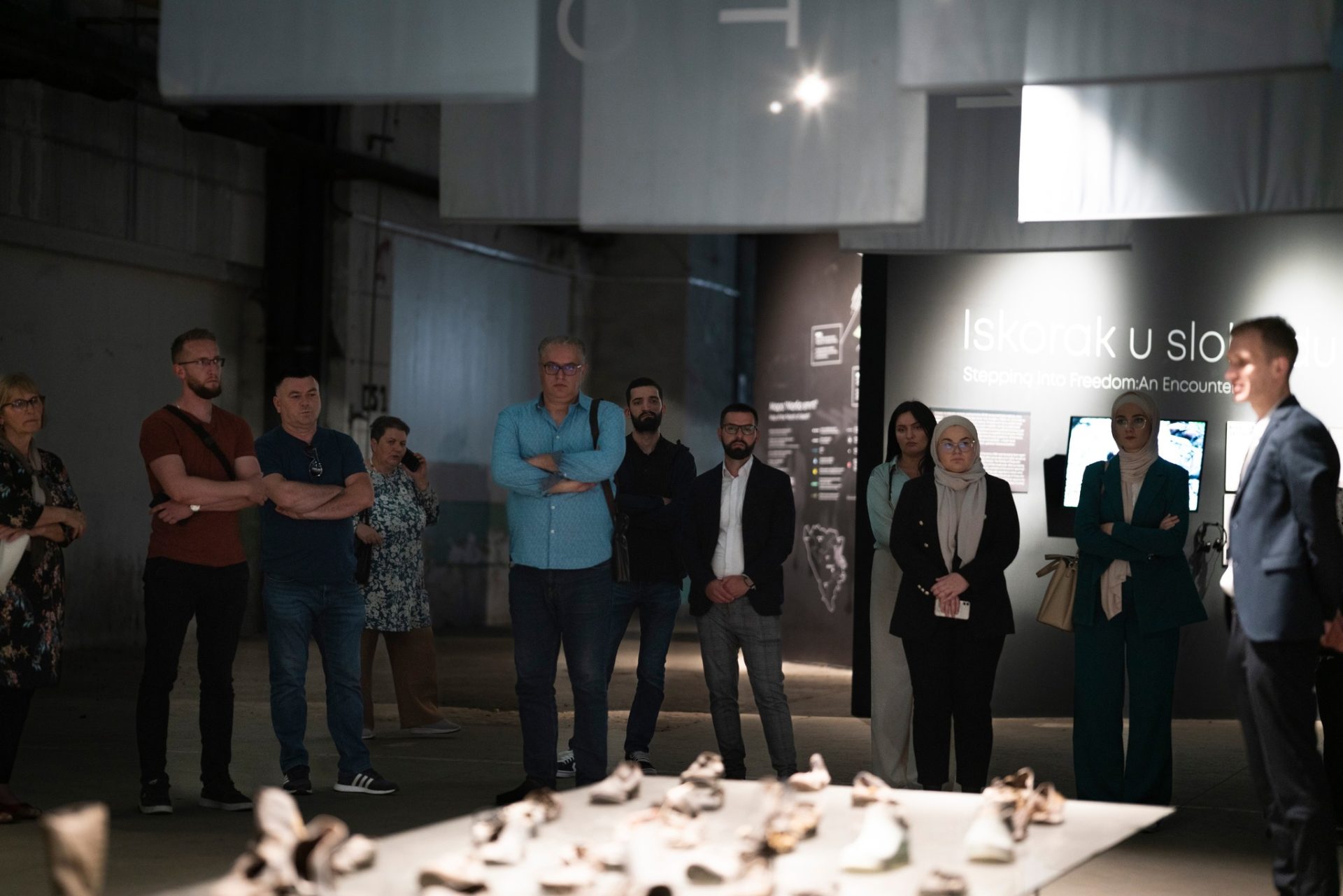 Last week, PCRCBiH participated as a member in the first meeting of the Committee for Interreligious Dialogue of the Srebrenica Memorial Center, alongside other representatives of the association of families of genocide victims, religious officials, and representatives of the civil sector.
The goal of this committee is to create a platform through which the committee will respond to extremist phenomena in Bosnia and Herzegovina and take action against hate crimes and denial of the genocide in Srebrenica. During their visit, the representatives toured the premises of the Memorial Center with curator Ahmo Mehmedović and visited the Sušica and Kamenica camps to pay tribute to the victims from the Podrinje area.
The Committee for Interreligious Dialogue was established as part of the "Truth, Dialogue and Future" project and is supported by the United Kingdom Government.