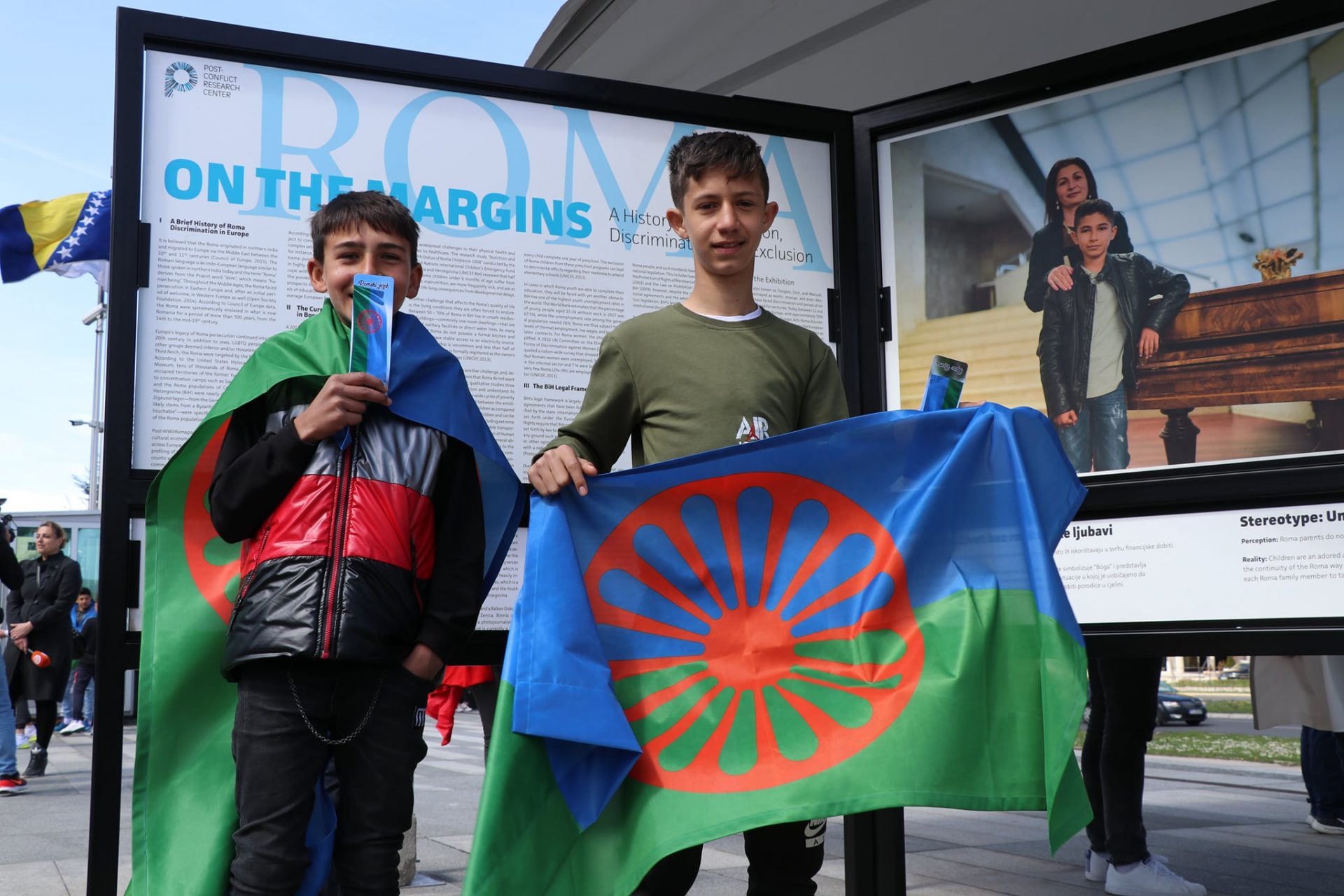 With the opening of the exhibition "On the Margins", we celebrated the International Day of Roma along with their culture and traditions. We sent the message that we must eradicate harmful stereotypes against them and fight to stop discrimination they face from the entirety of European society and culture.
According to Dalila Ahmetović, president of the Aksiom Roma Association, "today marks the first World Congress of the Roma people, which began our emancipation and a new era of equality."
President and founder of the Post-Conflict Research Center, Velma Saric, Ambassador Kathleen Kavalec, Head of the OSCE Mission to Bosnia and Herzegovina and Benjamina Karić rođ. Londrc, Mayor of the City of Sarajevo addressed the public as well.