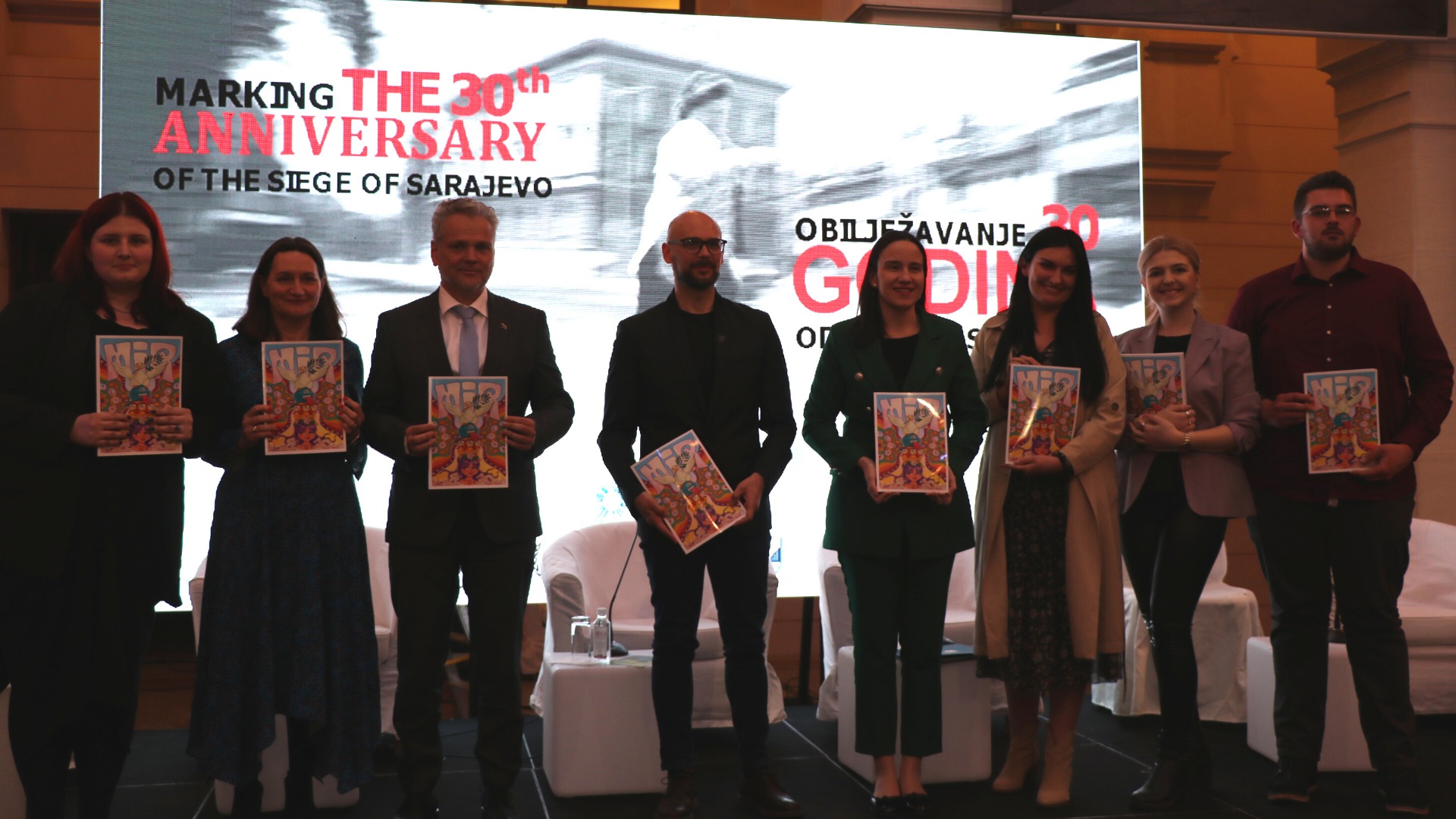 On the 30th anniversary of the Sarajevo Siege, PCRCBiH launched the new MIR magazine.
MIRMag presents stories and alternative views on society, history, culture, inequality, human rights, justice, and politics in BiH and the Western Balkans, to make our region more understandable and transparent for local and international audiences. Sarajevo Mayor Benjamina Karić rođ. Londrc, head of the EU Delegation to BiH and EU Special Representative in BiH, Johann Sattler (Evropska unija u Bosni i Hercegovini), editor of MIR Tatjana Milovanović, as well as Balkan Diskurs youth correspondents, presented the magazine at the international conference "30 years later – Sarajevo".
Read more at https://balkandiskurs.com/…/konferencija-30-godina…/.