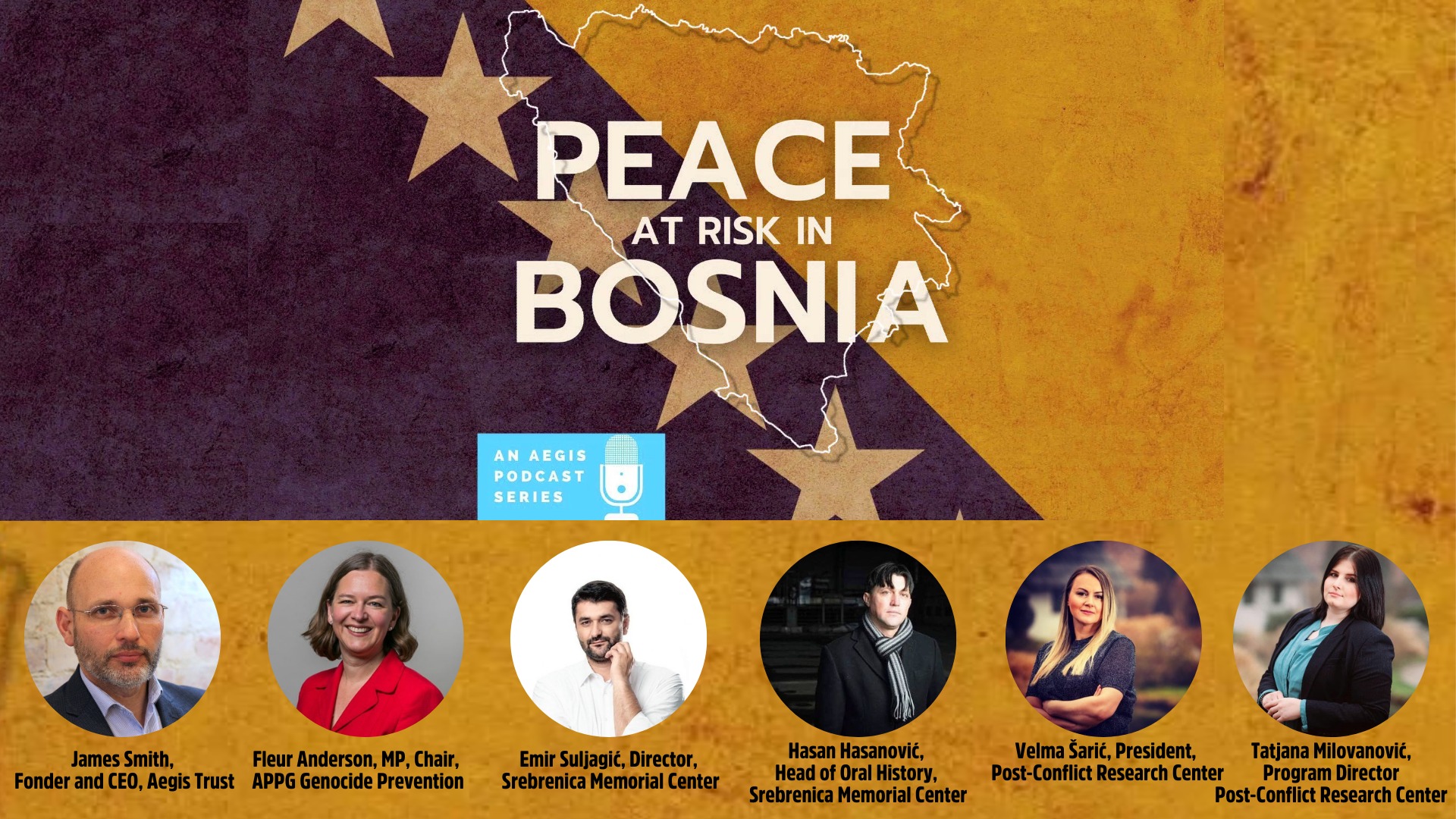 We were reminded that peace is a process that needs to be constantly worked on by our president Velma Saric and program director Tatjana Milovanović, as well as Emir Suljagić and Hasan Hasanović (Srebrenica Memorial Center) in a conversation with Fleur Anderson (The All-Party Parliamentary Group for the Prevention of Genocide) and James Smith (Aegis Trust) within the fourth episode of the "Peace at risk in Bosnia" podcast realized by Aegis Trust.
Podcast also discusses Russia's ongoing aggression on Ukraine, how this reflects on the security situation in BiH, and also what steps should relevant institutions take to maintain security.
Follow Aegist Trust at https://championhumanity.buzzsprout.com/ for all podcast episodes.