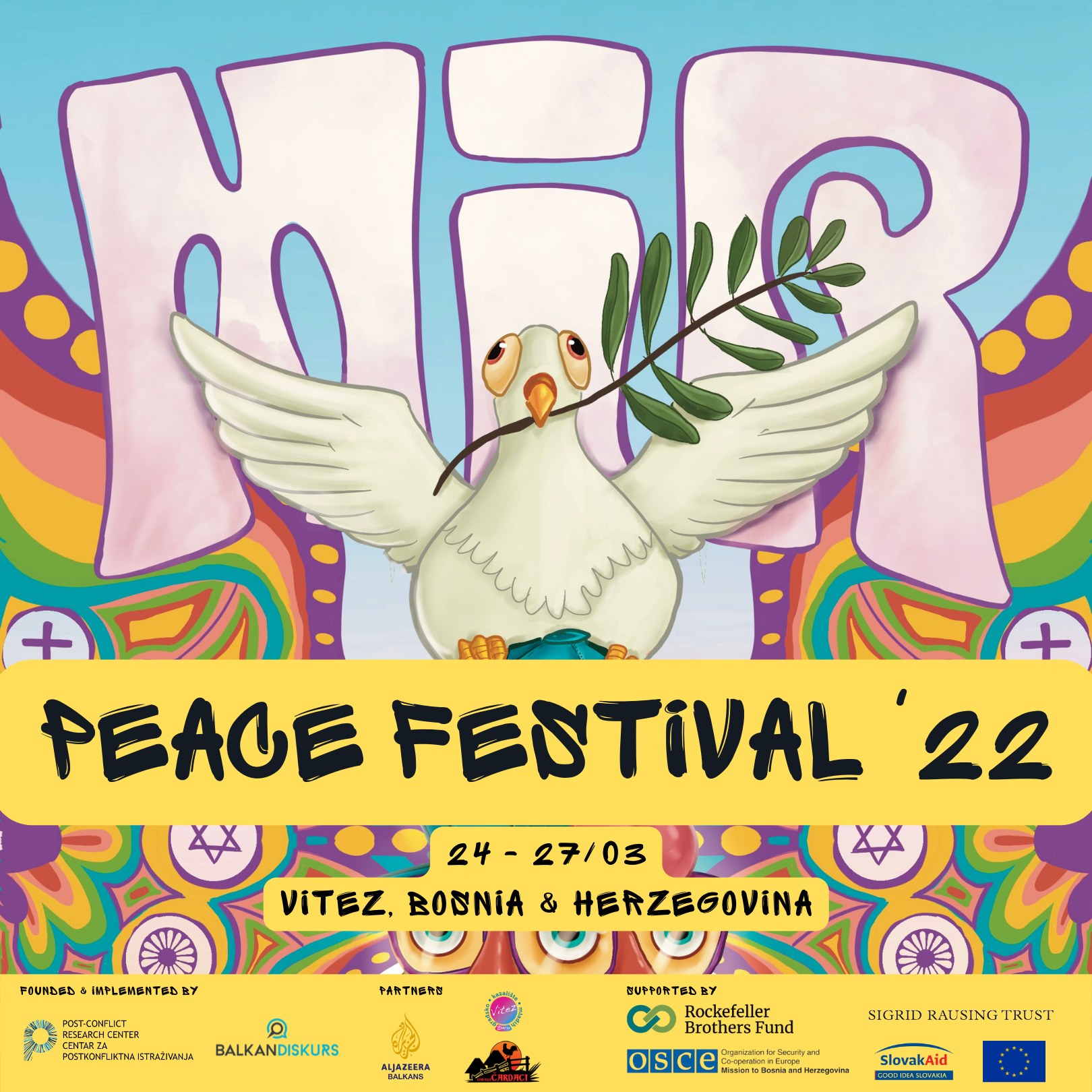 This March, Post-Conflict Research Center and Balkan Diskurs are organizing the first PEACE Festival in Vitez, a scenic local community in central Bosnia and Herzegovina. MIRFest is an annual event bringing together young artists, activists, and journalists from across Bosnia and Herzegovina for a showcase of the most cutting-edge works in art, film, photography, and journalism dedicated to telling the stories of peacebuilding and conflict transformation.
MIRFest22 aims to challenge the ongoing divisive narratives in the region and empower young people to take a more active role in peacebuilding and other social processes that are necessary for a robust democratic society.
Partners of the Festival are Al Jazeera Balkans, Gradsko kazalište mladih Vitez and Etno selo "Čardaci". The Festival is supported by Ambasada Slovačke Sarajevo, SlovakAid, OSCE Mission to Bosnia and Herzegovina, Rockefeller Foundation, Evropska unija u Bosni i Hercegovini and Sigrid Rausing Fund.
With performances by Mostar Rock School, Kontra, Mirza Mustafagic, and many others!