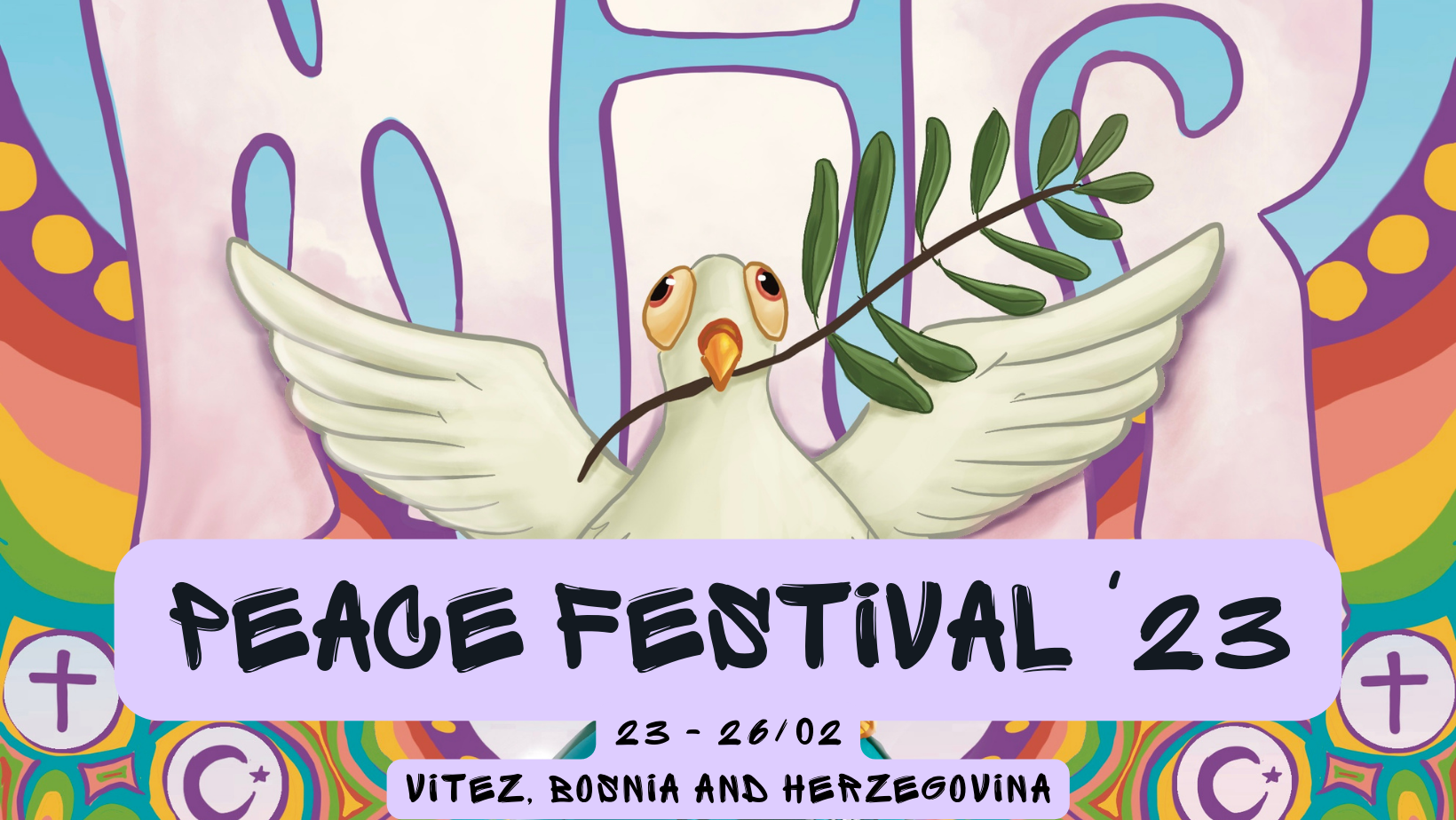 From February 23 to 26, 2023, the Post-Conflict Research Center and Balkan Diskurs are organizing the second Peace Festival in the Ethno village "Čardaci" for young artists, activists and journalists from all across Bosnia and Herzegovina.
The Peace Festival is a unique PCRC initiative which aims to strengthen the active engagement of young people and local communities in the process of building peace in Bosnia and Herzegovina through collaboration on art projects, activities and workshops dedicated to conflict transformation and social reconciliation. The first Peace Festival was organized in March 2022 and you can find more about last year's program here. The participants' impressions are available here.
This year's Peace Festival includes a variety of activities for young people, including music concerts, theater performances, photo exhibitions, screenings of documentaries, and promotions of various peace activities of domestic and international organizations.