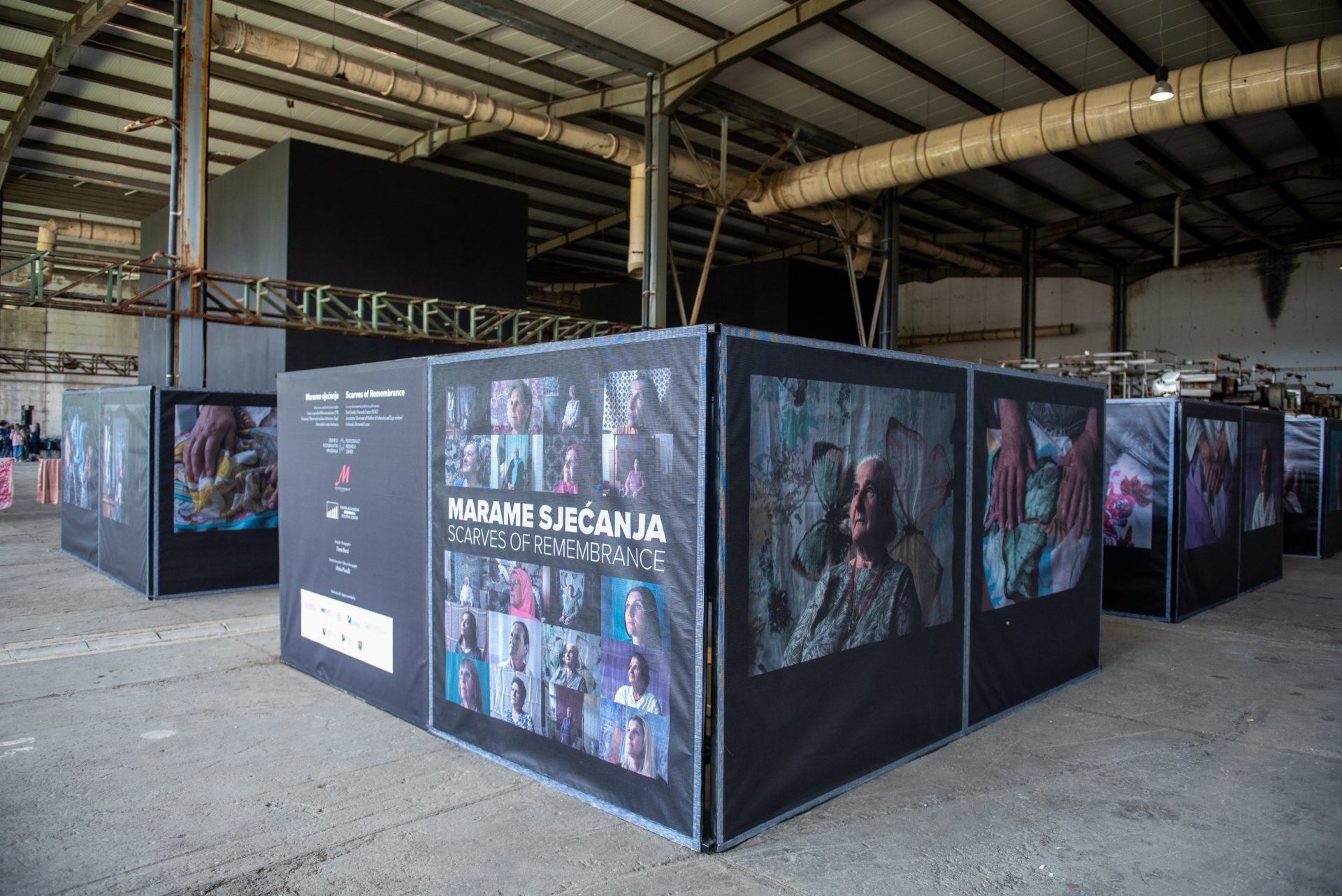 Movement of the Mothers of the Srebrenica and Žepa Enclaves, the Post-Conflict Research Center and the Srebrenica Memorial Center opened the photographic exhibition "Scarves of Remembrance" in Srebrenica Memorial Center on July 9th.
The exhibition follows the creation and development of the "Mother's Scarf" art installation and presents narratives about to the life of the Srebrenica mothers and women during and after the war and genocide in Bosnia and Herzegovina, as well as the challenges they face while working on memory preservation and justice. Featuring photography works by Denis Ruvić.
The exhibition is supported by Rockefeller Brothers Fund & Pocantico Center National Endowment for Democracy #SigridRausing International Commission on Missing Persons – ICMP United Nations in BiH Vlada Tuzlanskog Kantona Gradska uprava Zenica Vlada Kantona Sarajevo.