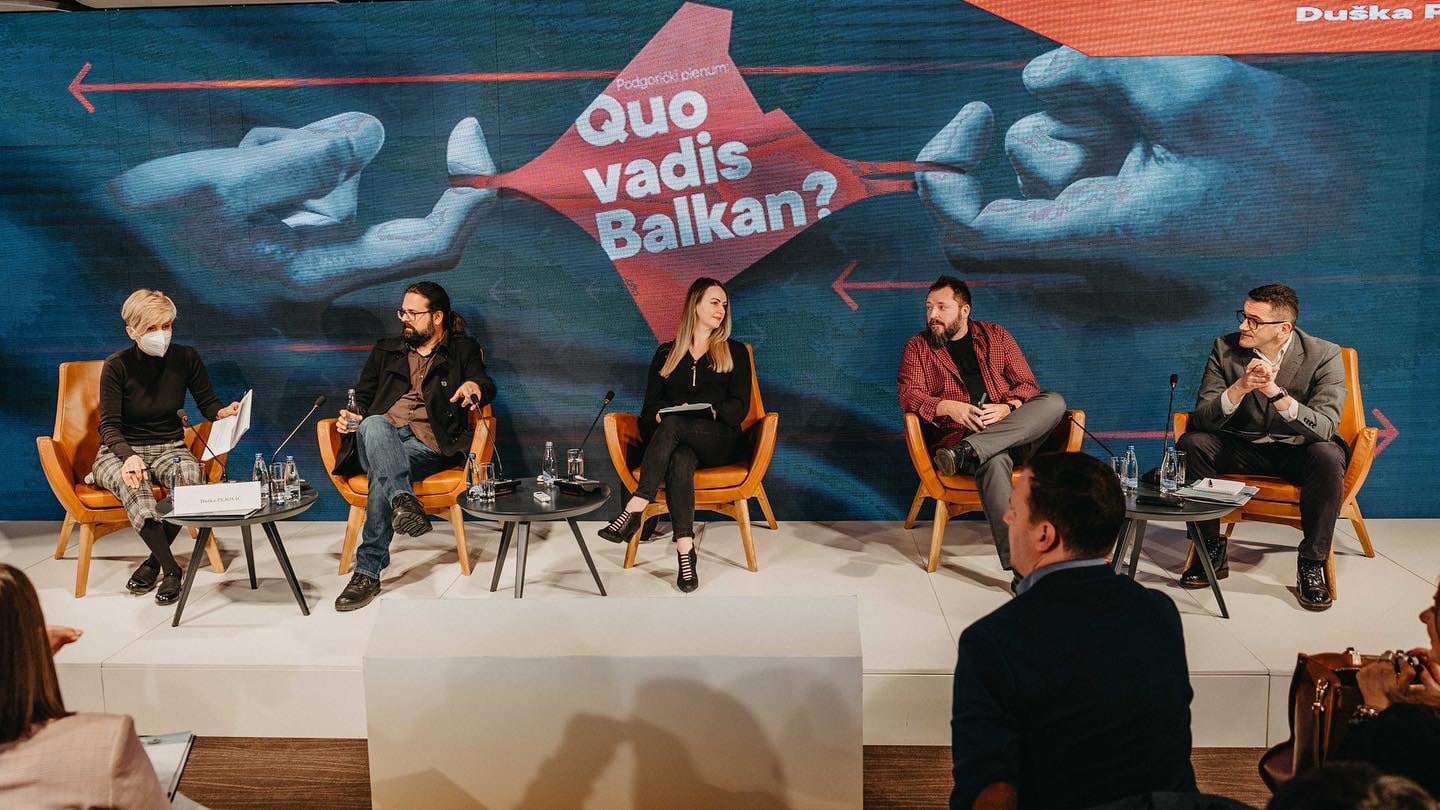 This February, Academy for Democratic Development, Friedrich-Ebert-Stiftung Beograd and partners of our Western Balkans Coalition for Genocide and Mass Atrocity Crimes Prevention – Centar za građansko obrazovanje – CGO organized the "Podgorica Plenum – Quo Vadis Balkan?". The event aimed at empowering progressive forces in the region by bringing them together and discussing the response modalities to the rising right-wing extremism in the region.
PCRC's Velma Saric spoke about the role and impact of media in the region during the 3rd session on "How To Better Project Our Voice, emphasizing the importance of regional cooperation and solidarity.
The plenum brought together great regional panelists whose ideas and experiences serve to strengthen democratization and Europeanization processes in the region. We thank the organizers for the opportunity to share our experiences.