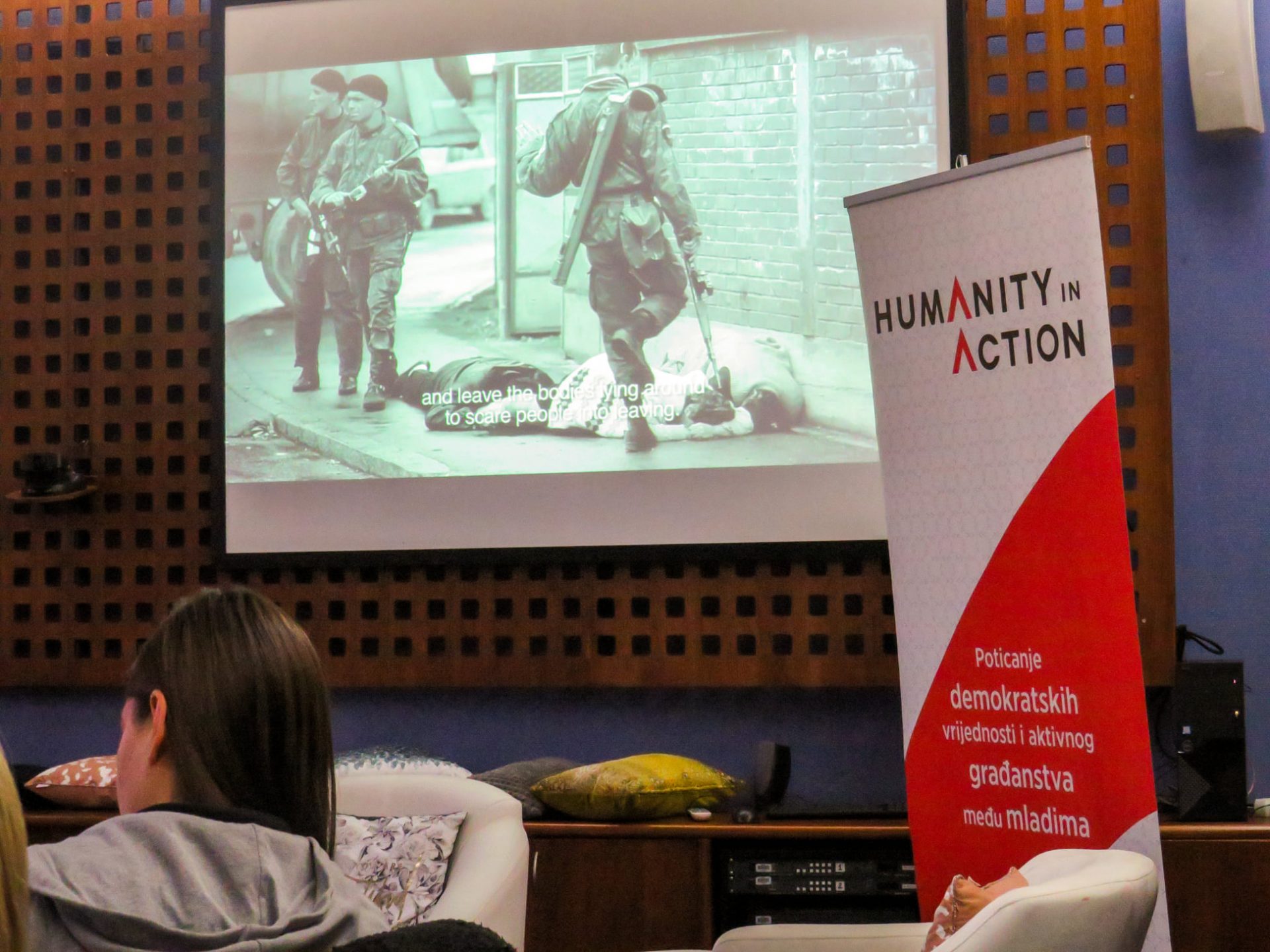 During December we spoke with a new generation of fellows as part of the 10th cycle of the Poticanje demokratskih vrijednosti i aktivnog građanstva među mladima, program organized by Humanity in Action Bosnia and Herzegovina and supported by the National Endowment for Democracy.
Our President Velma Saric spoke about collective remembrance, dealing with the past, and memorialization in BiH, which are some of the main goals at PCRC. The youth of PDVIAGMM also had the opportunity to watch a film from our peacebuilding program OrdinaryHeroes, and we gave them copies of ASBO magazine and OntheMargins.
We thank HiABiH for the invitation to be a part of this program.