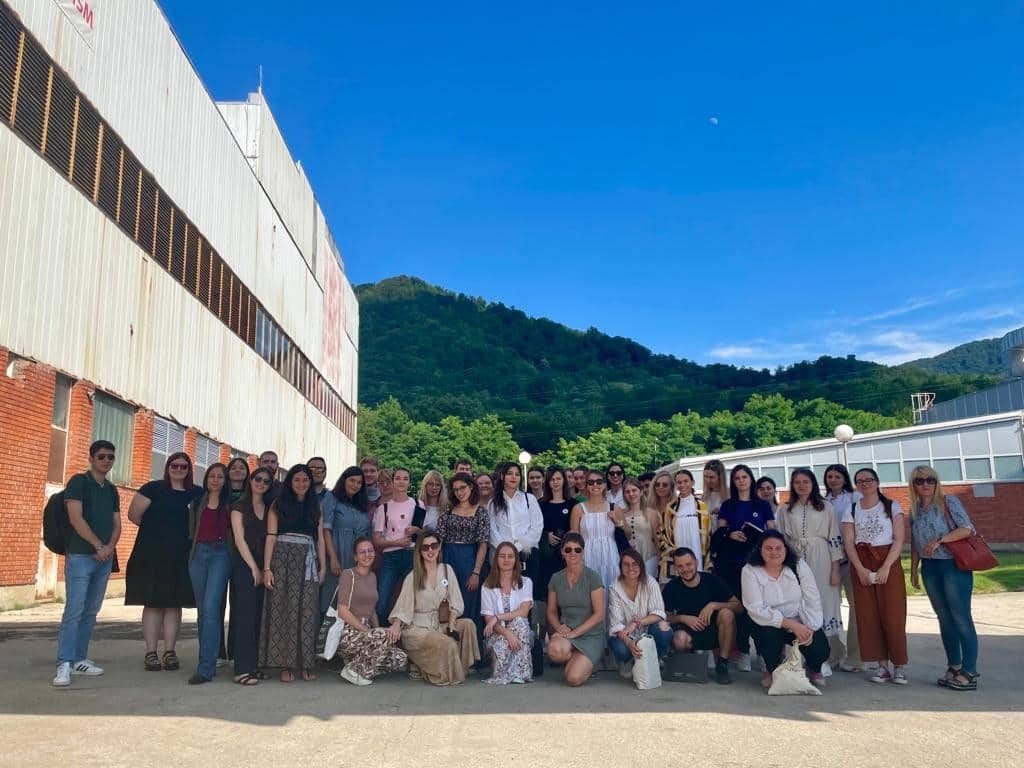 This July, as part of the program marking the 27th anniversary of the Srebrenica genocide, in cooperation with the Srebrenica Memorial Center, the Post-Conflict Research Center (PCRC) organized the third edition of the Srebrenica Youth School.
The school brought together 50 young people from the Western Balkans, Europe, and the world to learn from regional and global experts about transitional justice, memorialization and historical narrative building, human rights, and prevention of genocide and mass atrocities during an eight-day program (July 5 – 13).
The school included a series of lectures and panel sessions aimed at presenting innovative approaches and techniques, and best practices for working on issues of genocide and mass atrocity prevention, transitional justice, and human rights.
This year, with JU Fond Memorijala KS support, our Srebrenica Youth School had a pre-program in Sarajevo, before the official opening of the school in Srebrenica. Since this year we marked 30 years since the beginning of the Siege of Sarajevo and the beginning of the war, the program in Sarajevo was a significant addition to the school program.
It was organized with the support of Rockefeller Brothers Fund & Pocantico Center National Endowment for Democracy Sigrid Rousing Trust UN International Residual Mechanism for Criminal Tribunals OSCE Mission to Bosnia and Herzegovina JU Fond Memorijala KS Manhattan College.