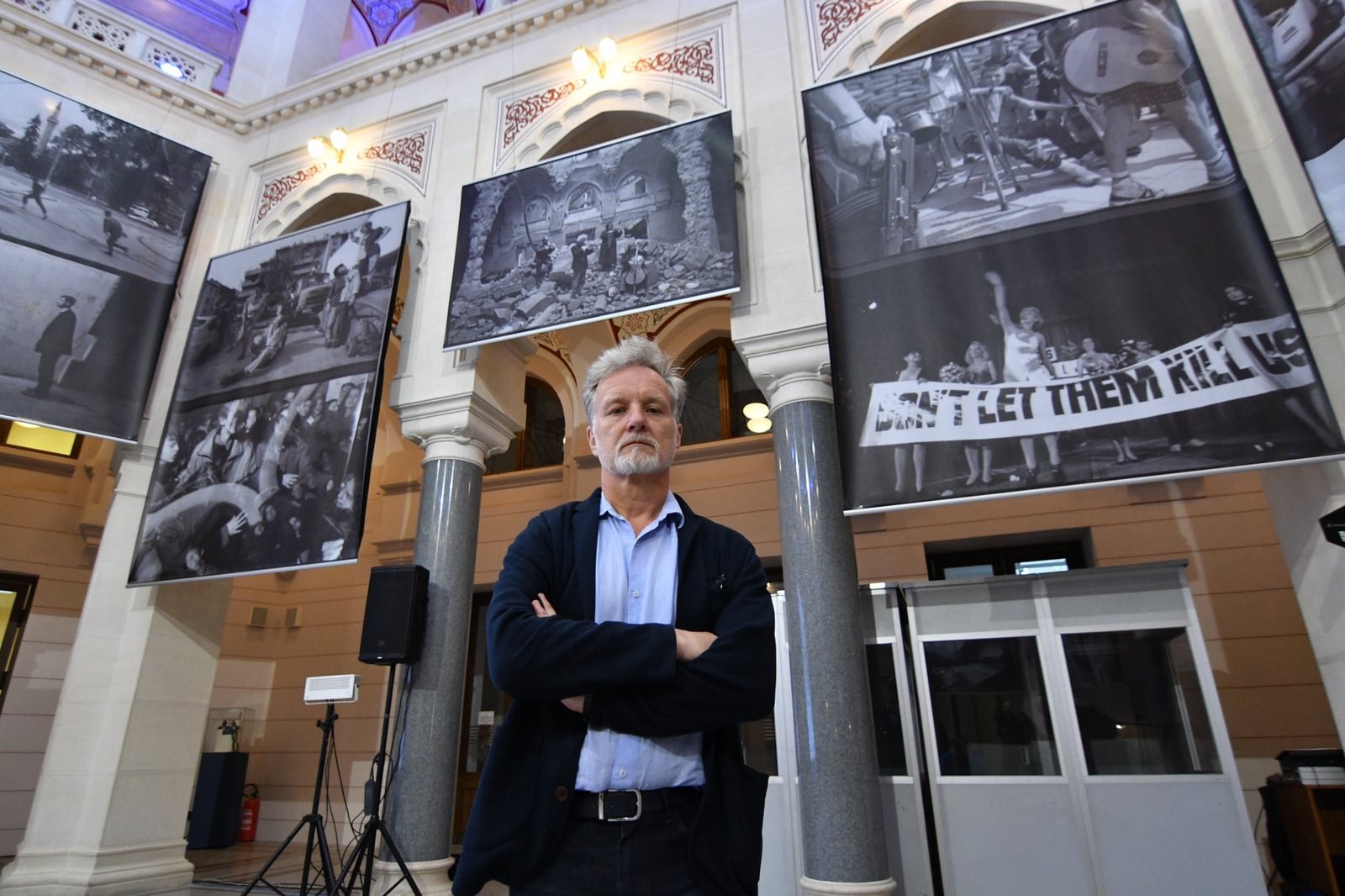 The photo exhibition "Opsada / Siege" by British photographer Dr. Paul Lowe has opened at Sarajevska Vijećnica / Sarajevo City Hall as part of the 30th anniversary of the siege of Sarajevo.
The guests were welcomed by musical performances on the piano and cello by Zlatan Božuta and Isak Haračić. Young people read reports about life under siege written by war-time correspondents in six languages – French, English, German, Spanish, Bosnian and Italian.
Mayor Benjamina Karić rođ. Londrc, Paul Lowe (author of the exhibition), Velma Saric (The Post-Conflict Research Center (PCRC)) and Neil Kavanagh (British Embassy Sarajevo) had a public discussion on the black and white photographs which offer a unique look at the lives of Sarajevo citizens during the siege. The session was moderated by activist and psychologist Hana Sokolović.
A video of the exhibition opening is available at https://www.youtube.com/watch?v=CQtUW8vDSwM.