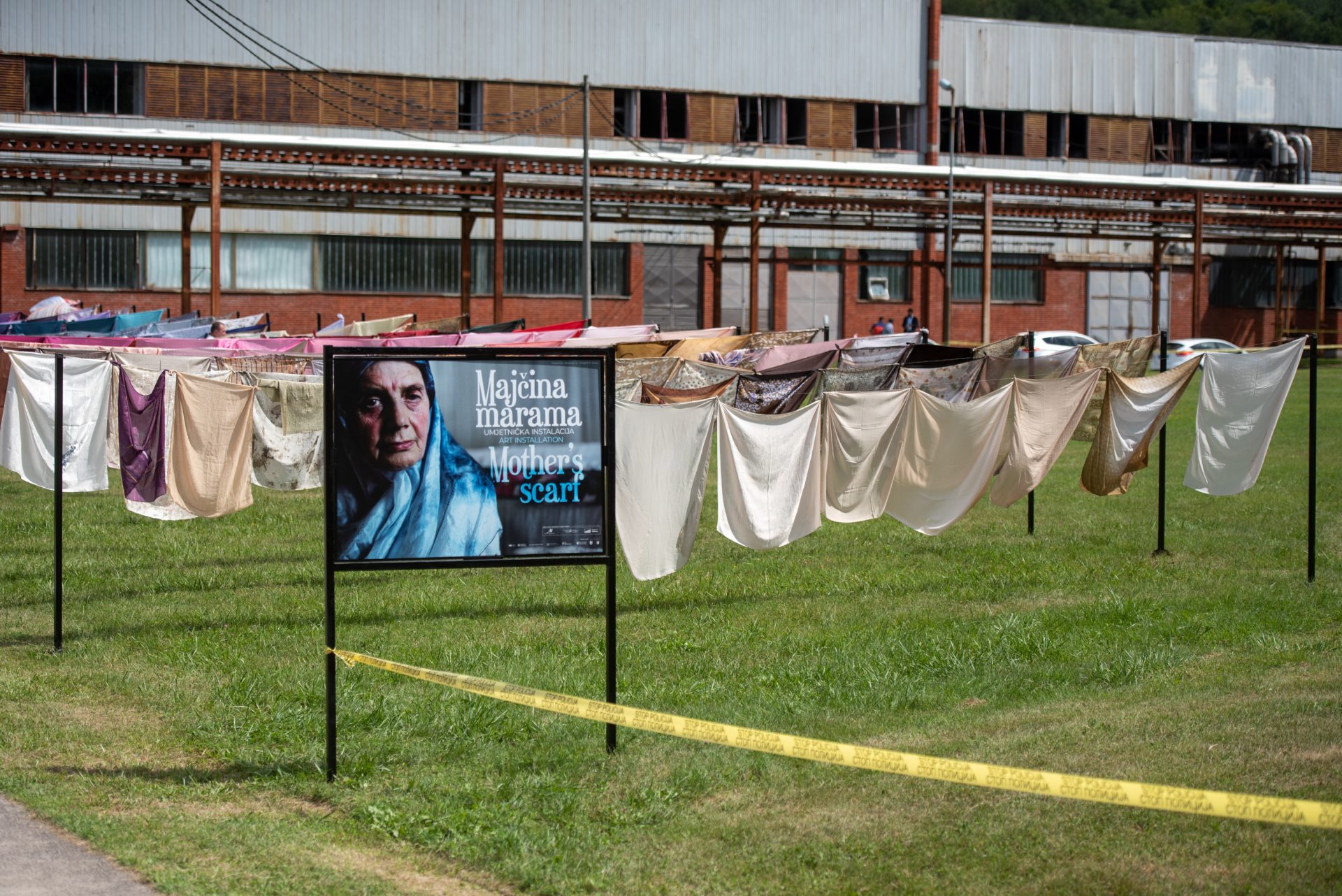 The installation "Mother's scarf", is officially opened on July 10 at
Srebrenica Memorial Center and it is
 dedicated to the women who survived the genocide in Srebrenica, their heroic fight against the impunity of the perpetrators, and efforts to preserve the truth about the genocide and the 27th anniversary of the genocide in Srebrenica.
The installation symbolically portray the scarves and shawls that Srebrenica's mothers, sisters and wives, as well as other women throughout Bosnia and Herzegovina, the region and the world, use both in their everyday life and during the burial ceremony of their loved ones.
"Mother's scarf" is part of the
Srebrenica Heroines
project, which is implemented by the Movement of Mothers of Srebrenica and Žepa Enclaves in cooperation with the Post-Conflict Research Center and the Srebrenica Memorial Center. After the exhibition, the installation became a part of the permanent art installations in the Srebrenica Memorial Center.