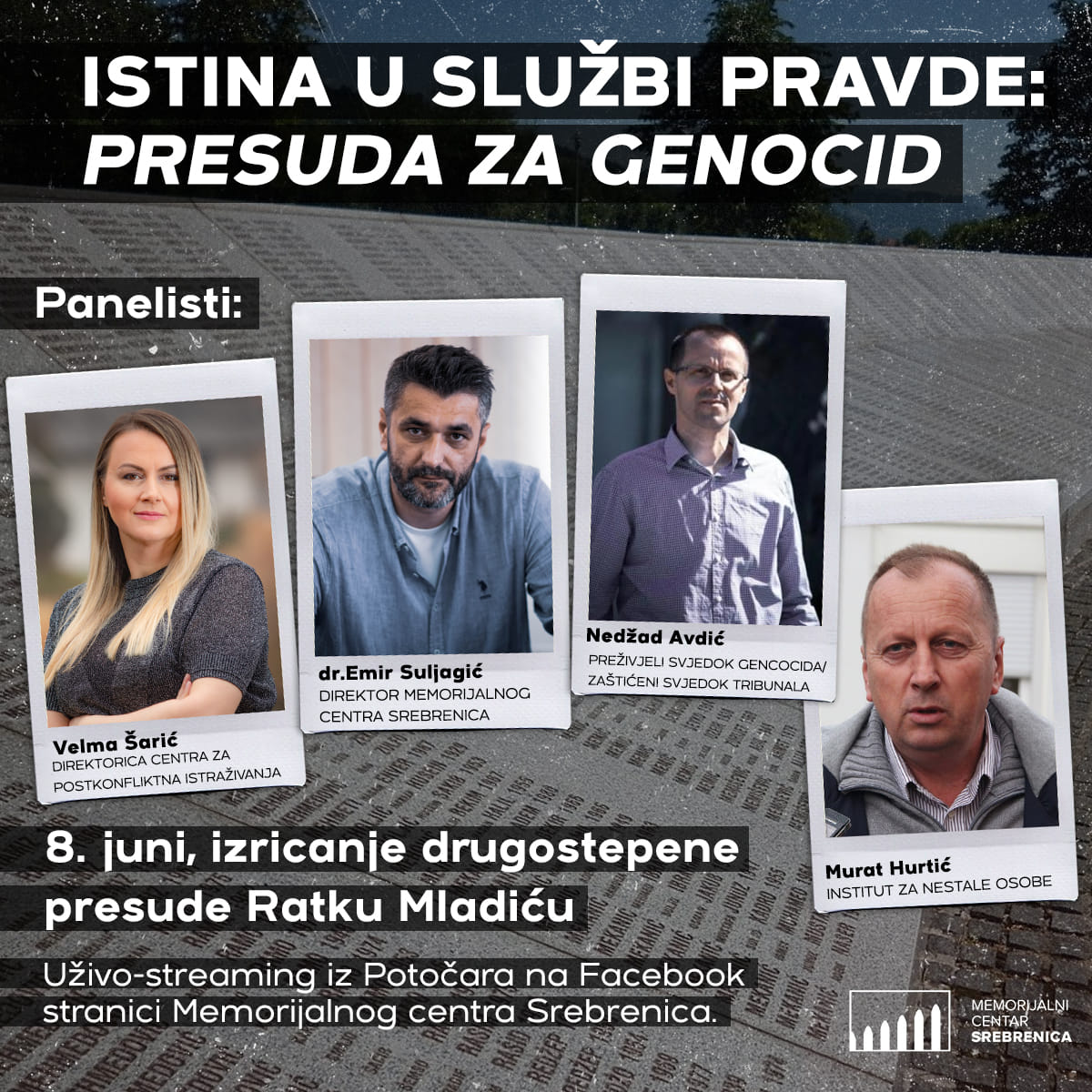 The President of our Center, Velma Saric, will participate today in a special event at the Srebrenica Memorial Center for the pronouncement of the second-instance verdict to Ratko Mladić, who is accused of genocide and crimes against humanity.
Together with Emir Suljagic, director of the Srebrenica Memorial Center, Nedžad Avdić, a genocide survivor and protected witness at The Hague Tribunal, and Murat Hurtić of the Institute for Missing Persons, Velma will comment on the verdict and the course of the trial, which began in 2012 and lasted 530 days.
You can follow the live program on Srebrenica Memorial Center's Facebook page https://fb.watch/5_UpJdal2S/ or through Al Jazeera Balkans.