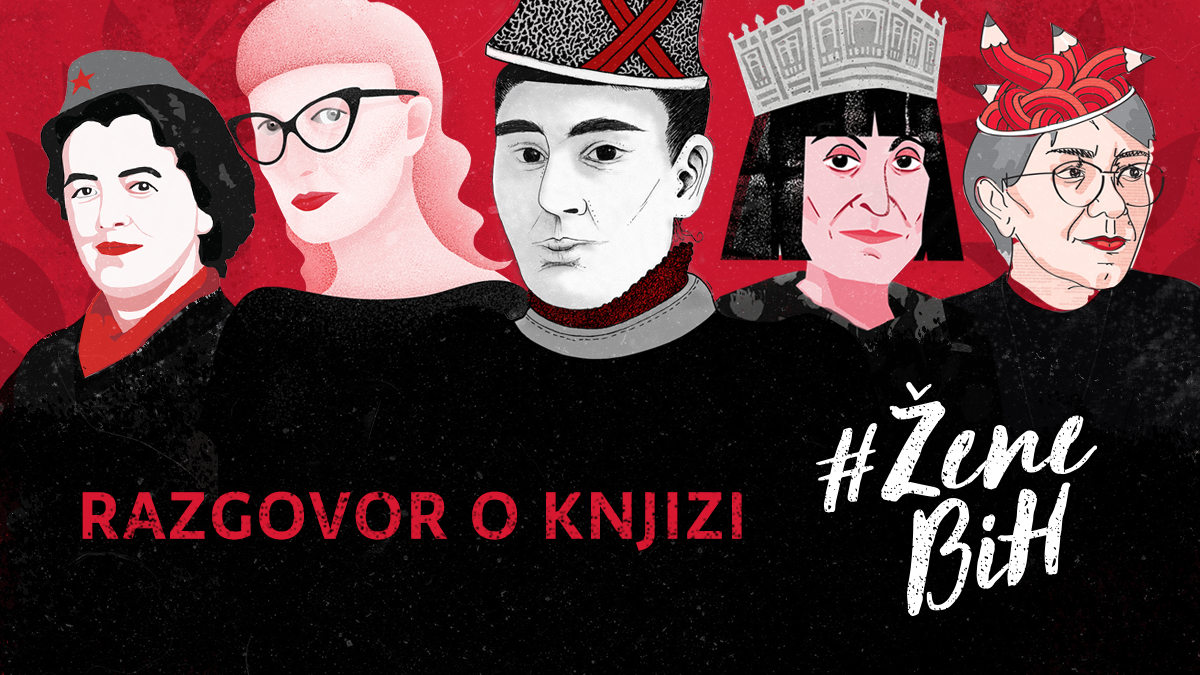 This year, the Post-Conflict Research Center (PCRC) partnered with The United Nations Population Fund (UNFPA BiH) to mark 12 Days of Peace, linking two important international days: September 21 – International Day of Peace, with October 2 – International Day of Non-violence. With different activities across Bosnia and Herzegovina, the aim is to promote societal awareness and vigilance on the continuous need to build, maintain, and strengthen peace and highlight effectiveness of local-level activism in building sustainable peace in the country.
On September 24, we will welcome founders of #ŽeneBiH – an artistic, activist, and research initiative that is comprised of biographies of over 50 BiH women who have broken stereotypes and advocated women's rights and emancipation. This is a book about first female artists, writers, poets, social workers, national heroines, directors, scientists, musicians, doctors, activists, professors, and other exceptional women from BiH. During the event, you will hear from Masha Durkalić and Hatidža Gušić about their own activism paths and how this unique and innovative book came to place. During the event, we will showcase the latest edition of ASBO Magazine that includes the story of #ŽeneBiH and several other activism initiatives from BiH.
In addition to this conversation, the evening will include a display of PCRC's photography exhibition ''My Body: A War Zone'' which documents the use of sexual violence as a weapon of war through the testimonies of women survivors from around the world and aims to help survivors transform from victims to participants in the struggle for justice.
The event will take place on September 24 at 6 pm at PCRC's office in Sarajevo (Pruščakova 21). Join us! RSVP with your name and surname at [email protected]. #12DanaMira #12DaysOfPeace