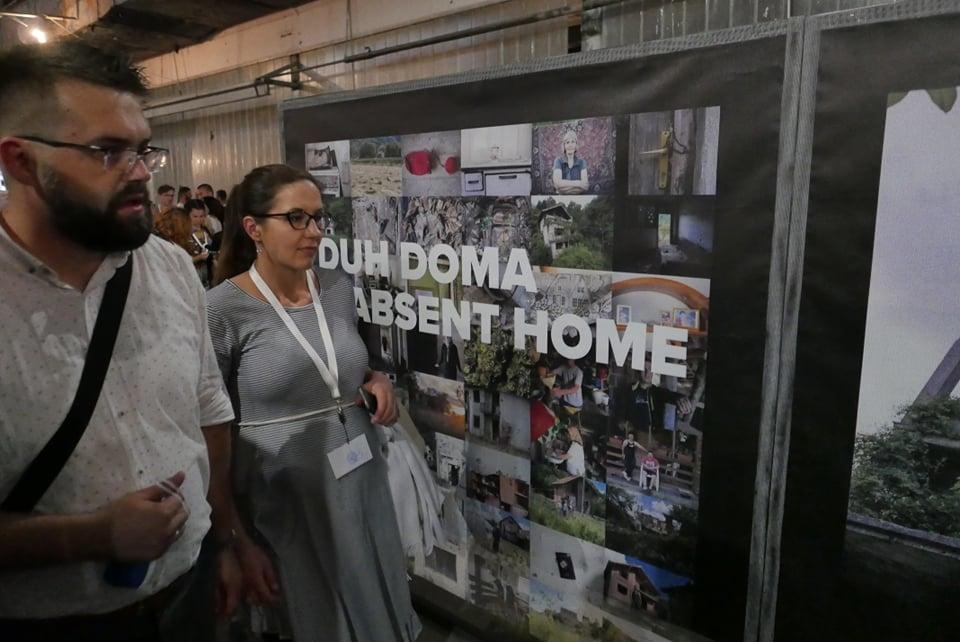 The exhibition of the new multimedia project "Absent Home", created and designed by the Post-Conflict Research Center (PCRC) and the Srebrenica Memorial Center, was officially opened on July 10 at the Srebrenica Memorial Center.
"Absent Home" aims to present everyday life in Srebrenica and Podrinje region through a visual depiction of genocide, as well as to enhance the dialogue on the need for better and more efficient work on the sustainable return of the pre-war population through art installations, documentaries, and research tools and reconstruction of their homes.
The art installation Absent Home contains works by Aida Redžepagić, Denis Ruvić, Armin Grace, Erin Brown, Gabrielė Žukauskaitė, Kemal Softić and Iman Azganović, as well as works by local researchers Valentina Gagić-Lazić and Enver Šečić. The works presented in the installation have been documented in the municipalities of Srebrenica and Bratunac, including the suburbs and villages of Dobrak, Zeleni Jadar, Voljavica and Potočari. The exhibition will stay opened for visitors until the end of the year and is part of the Memorial Center's permanent exhibition.