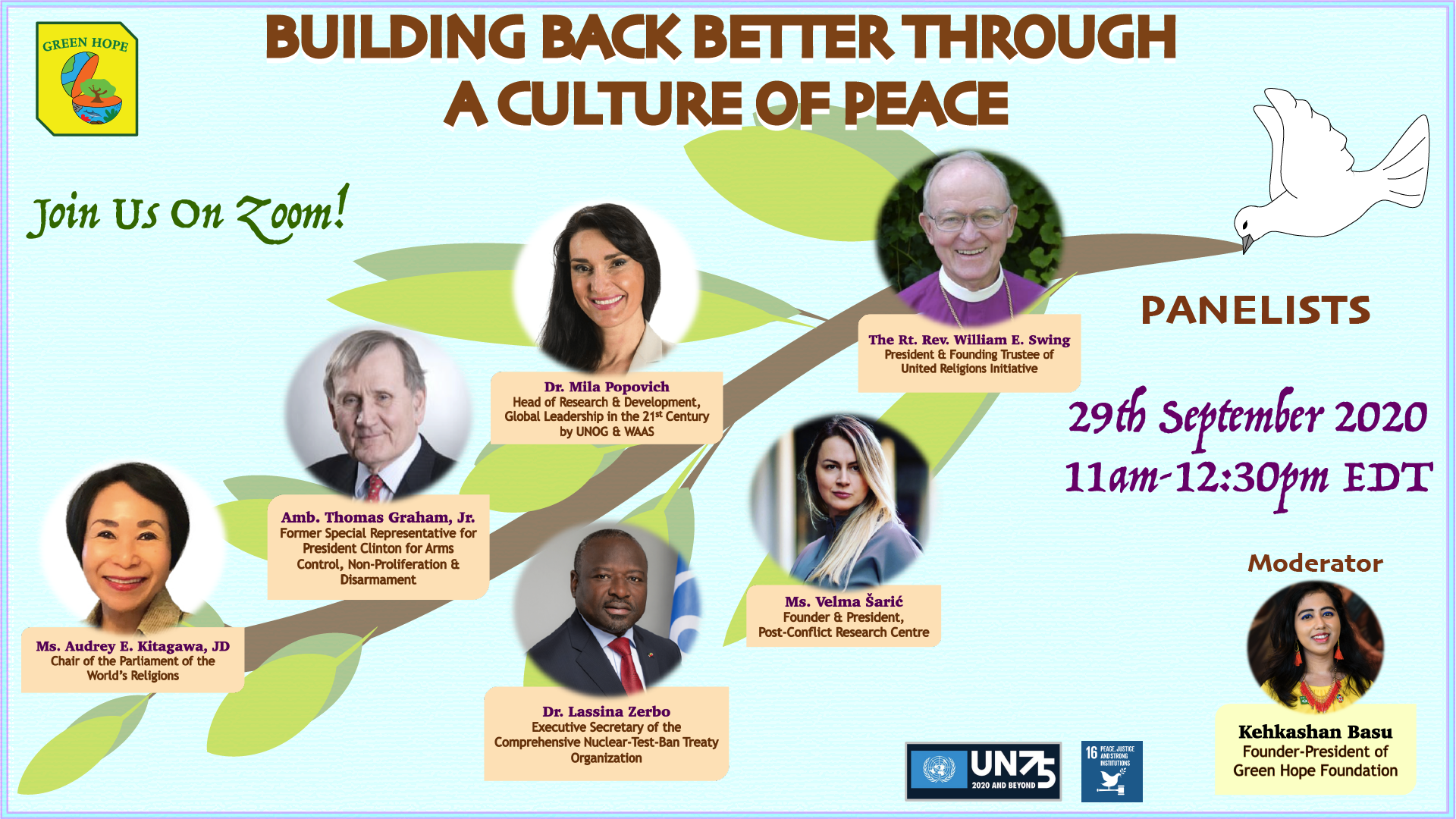 On September 29th, Green Hope Foundation hosted a webinar on the theme of "Building Back Better Through a Culture of Peace." PCRC's Velma Saric participated in the seminar as a panelist, offering insight into the ways in which we can work towards establishing a culture of peace by ensuring comprehensive educational, cultural, social, and civic action.
Active in 16 countries, Green Hope Foundation is a United Nations Environment Programme-accredited social innovation enterprise. The activities of the Canada-based organization are centered around the use of education for sustainable development as a tool of social transformation.
Overall, the conversation focused on the core issues to be addressed as part of social and civic action, the importance of dialogue in the current political context, and the various strategies that can be used to promote a "new normal" characterised by a culture of peace.