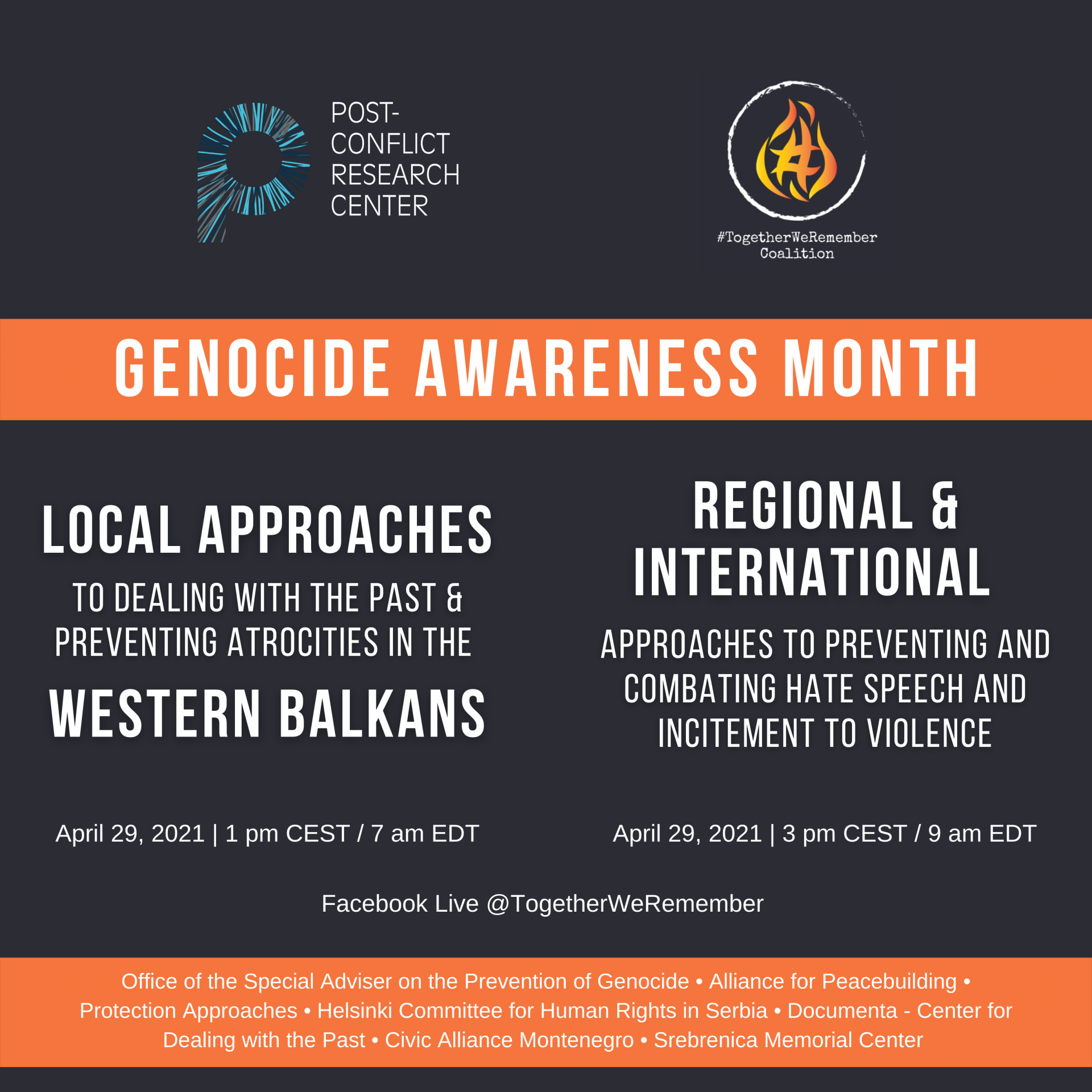 Join us and friends from Together We Remember Coalition on April 29 for the 24-hour global vigil to conclude Genocide Awareness Month and unite allies in remembrance, learning, and activism.
During the vigil, PCRC will organize two sessions, focusing on different aspects of genocide and mass atrocity prevention, dealing with the traumas of the past, and combatting #hatespeech.
• Our first session will welcome regional experts from Documenta – Center for Dealing with the Past, Helsinki Committee for Human Rights Serbia, Civic Alliance Montenegro and Srebrenica Memorial Center to discuss key challenges and good practices in combating the alarming trends of ethnic nationalism in the region.
• Our second session will welcome international experts from United Nations, Alliance for Peacebuilding and Protection Approaches to discuss best practices and future actions of regional bodies and international institutions in enhancing efforts to address root causes and drivers of hate speech.
Both sessions will take place online and the registration is open here.
More about the Global Vigil and other activities related to the Genocide Awareness Month can be found at https://togetherweremember.org/.