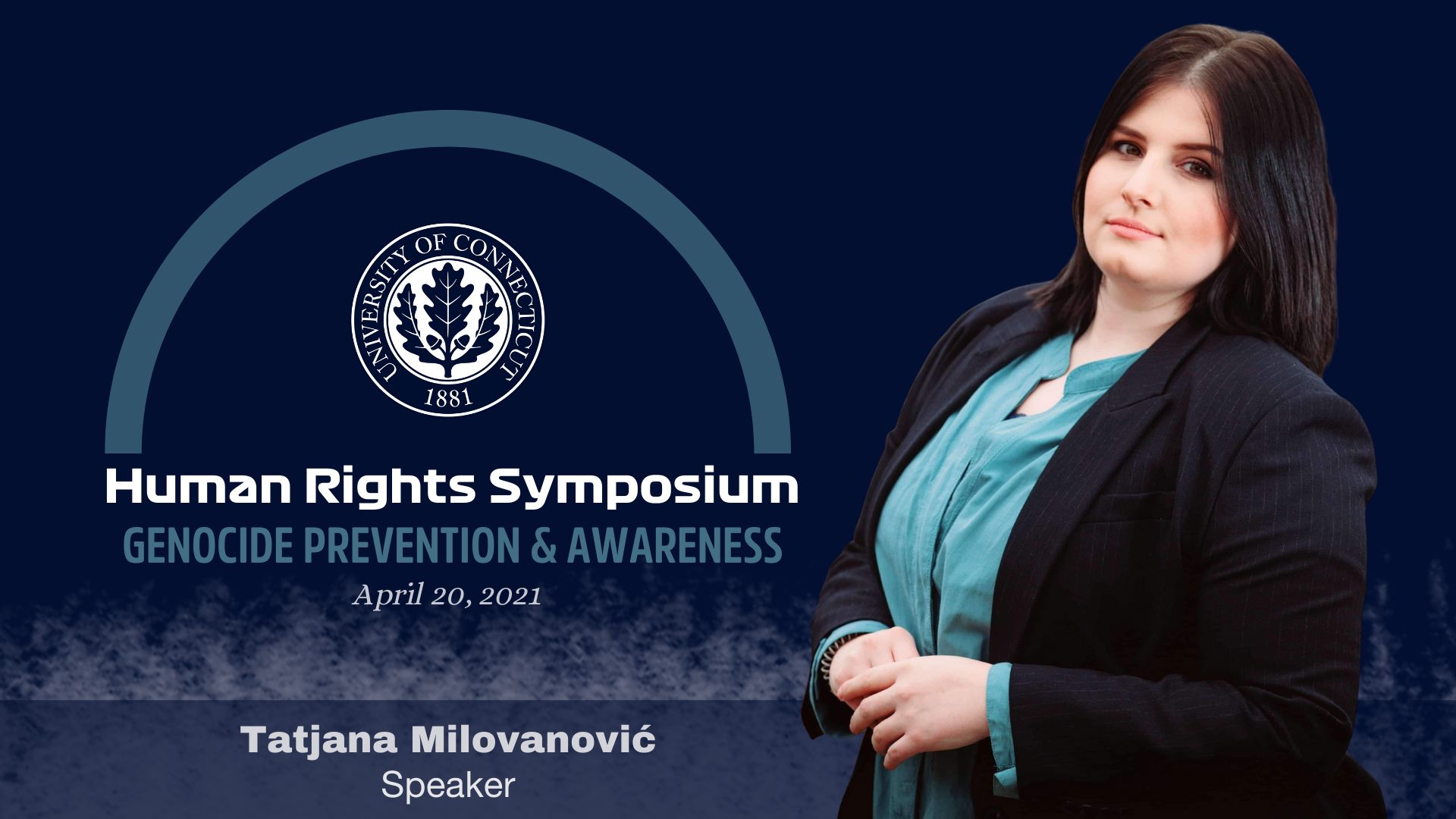 On April 20, PCRC's Program Director Tatjana Milovanović will speak at the UConn Human Rights Symposium. In addition to this session, two PCRC Advisory Board members will take part in the event, with special lectures from Dr. David Simon (Yale Genocide Studies Program) and Dr. Ellen Kennedy (World Without Genocide).
Organized by dedicated students at UConn, the symposium focuses on current human rights issues around the world and Tatjana will speak on a special panel session on Genocide Prevention and Awareness, along with representatives from Srebrenica Memorial Center, Bosnian-American Genocide Institute and Education Center (BAGI) and Remembering Srebrenica.
Starting at 4 pm EST (10 pm Sarajevo time), the session will focus on the importance of memorialization, combatting genocide denialism, and how film and the arts can be used to aid in reconciliation.