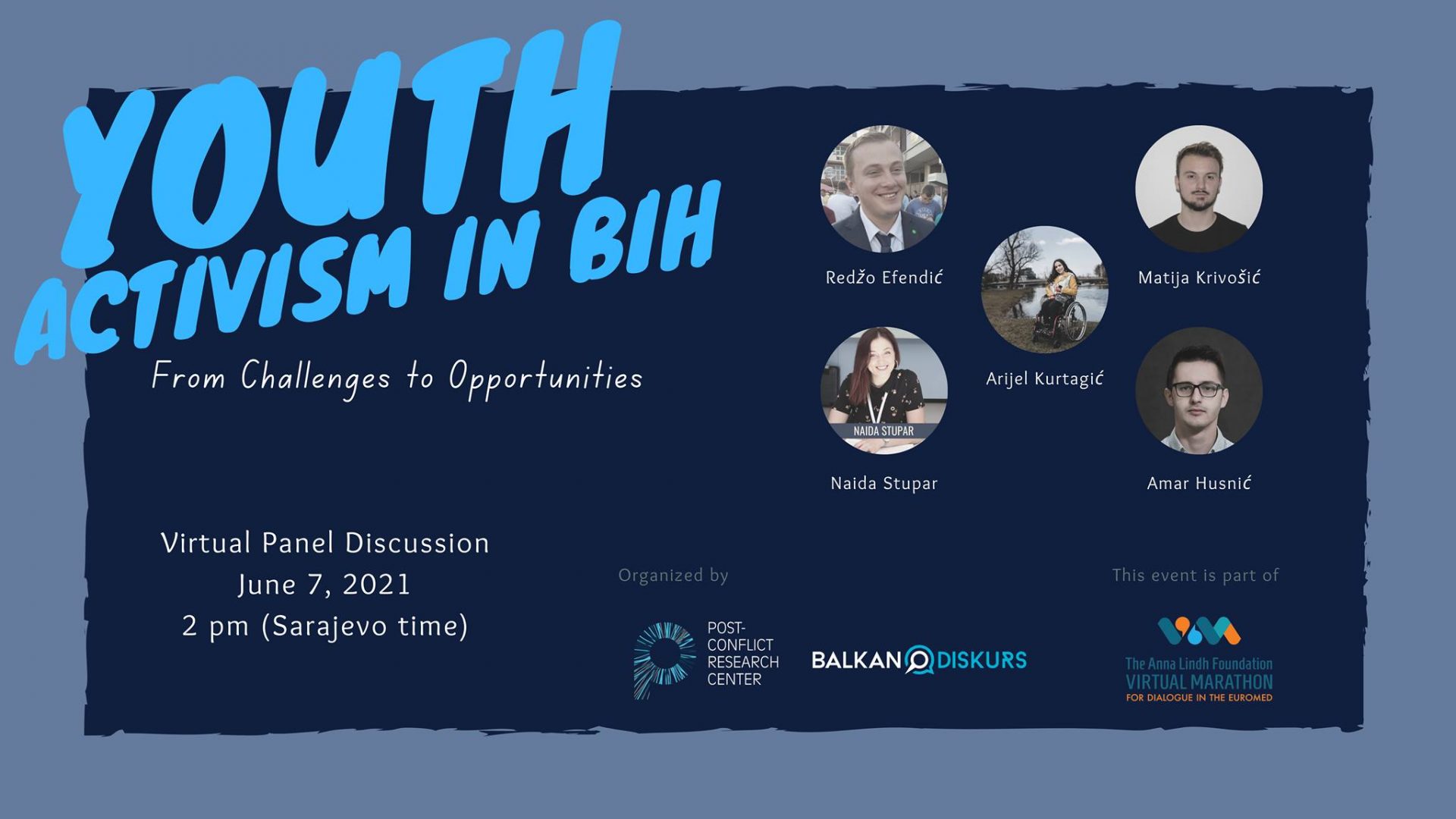 As part of the Anna Lindh Foundation virtual marathon, the Post-Conflict Research Center organized an interactive virtual session "Youth Activism: From Challenges to New Opportunities" with youth activists across Bosnia and Herzegovina involved in peacebuilding and conflict prevention activities.
The goal of the Anna Lindh Foundation's virtual marathon is to emphasize the importance of intercultural dialogue for building sustainable societies in the Euro-med region. The session with youth activists from our country is one of over 100 activities that will be realized by the end of June 2021. During the discussion, participants had the opportunity to learn about the wide range of opportunities offered by activism in BiH and the region, as well as the challenges that young activists face during the COVID-19 virus pandemic.
Recording of the session is available here, while some of the youth recommendations can be found on PCRC's Facebook page here.