Ordinary Heroes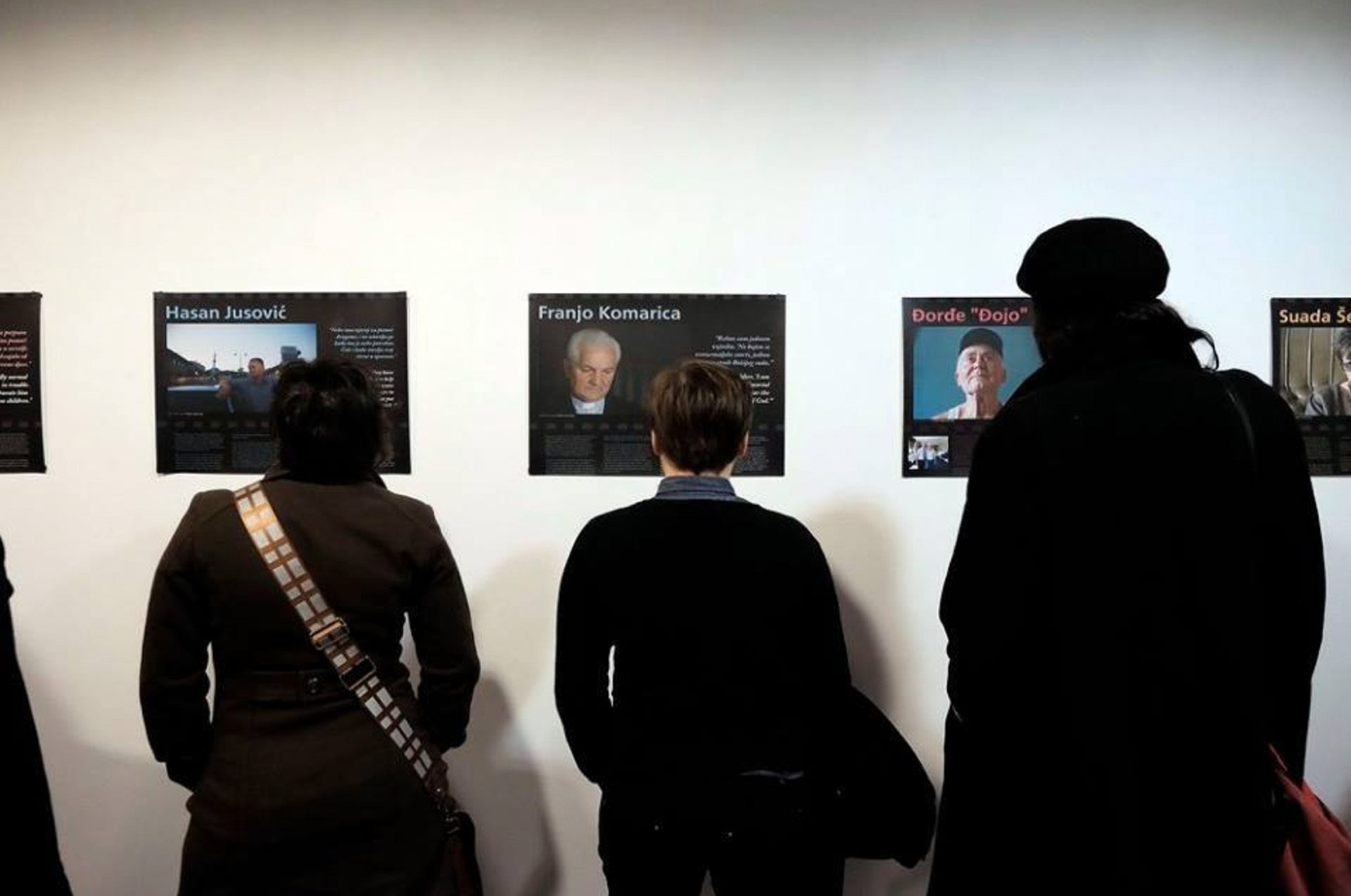 Date of Implementation: 2011 – Ongoing
Supported by: National Endowment for Democracy, Europe for Citizens Programme of the European Union, UN Alliance of Civilizations (UNAOC), BMW Group, Royal Norwegian Embassy in Sarajevo, and The European Commission's Education, Audiovisual, and Cultural Executive Agency (EACEA), Robert Bosch Stiftung
About the program
Ordinary Heroes is a multimedia educational peacebuilding program that utilizes stories of rescue and moral courage to promote tolerance, reconciliation, and interethnic cooperation.
Changing the way people think about their past, each other, and the world is central to this program's design. This program aims to present a new narrative of wartime events that shows a different side of the story — one that cuts across the ethnic spectrum and reaffirms our faith in humanity. Ordinary Heroes was created by PCRC in 2010 to facilitate reconciliation, interethnic tolerance, understanding, and the restoration of intergroup relationships in Bosnia and Herzegovina, Western Balkans, and the world. The program presents heroic actions of ordinary civilians in Cambodia, Rwanda, the Balkans and during the Holocaust.
In the last ten years, the Ordinary Heroes program was scaled up from a primary photography exhibition and youth conference to a large, multimedia educational peacebuilding program with several components:
Multimedia programming (2 photography exhibitions and 5 documentary movies)
Educational curricula (specialized youth workshops and innovative educational toolkit for teachers)
Community engagement (a youth-led storytelling competition and specialized multimedia platform)
Ordinary Heroes Recognition (for exceptional bravery and moral courage of people who actively work to promote the values of justice, peace, and reconciliation)
These types of projects are important because they strive to raise the awareness among the young people who will one day run this country and determine its future. Stories such as these show that people have always been people, above all else, regardless of their national, ethnic, religious, or other identities.
The Ordinary Heroes program was awarded first place in the United Nations Alliance of Civilizations (UNAOC) and BMW Group's 2014/15 Intercultural Innovation Award and was a finalist in the Council of Europe's 2015 Diversity Challenge Award. Ordinary Heroes are currently featured as best practice for communal peacebuilding activities in a toolkit developed by the Congress of Local and Regional Authorities of the Council of Europe for 46 countries. The Ordinary Heroes program led to the establishment of Balkan Diskurs – an independent multimedia platform that provides young citizen journalists, activists, and academics in the Western Balkans with space to publish their opinions, analyses, and impressions of relevant issues in the region. Balkan Diskurs now has over 150,000 readers and has published over 1000 articles. Balkan Diskurs was awarded the 2017 Intercultural Achievement Recognition Award by the Austrian Federal Ministry for Europe, Integration and Foreign Affairs.
Online components
Since 2020, PCRC has been incorporating social media and digital approaches into its Ordinary Heroes Peacebuilding Program. Given the now-ubiquitous nature of social media, we deemed it essential to adapt "Ordinary Heroes" into spaces of online interaction and merged methods of preventing and countering violent extremism (PVE/CVE) with the pro-social messages and lessons of "Ordinary Heroes." The social media components of "Ordinary Heroes" have primarily been implemented through our work with the Resonant Voices Initiative and the "Using Social Media to Counter Violent Extremism Online" training and mentorship program.
Educational content
Since 2021, lessons and stories from the Ordinary Heroes project are included in the teaching manual on "Holocaust & Peace – Lessons from the Past for the Future" for teachers and educators across BiH and Western Balkans.