ŠTO TE NEMA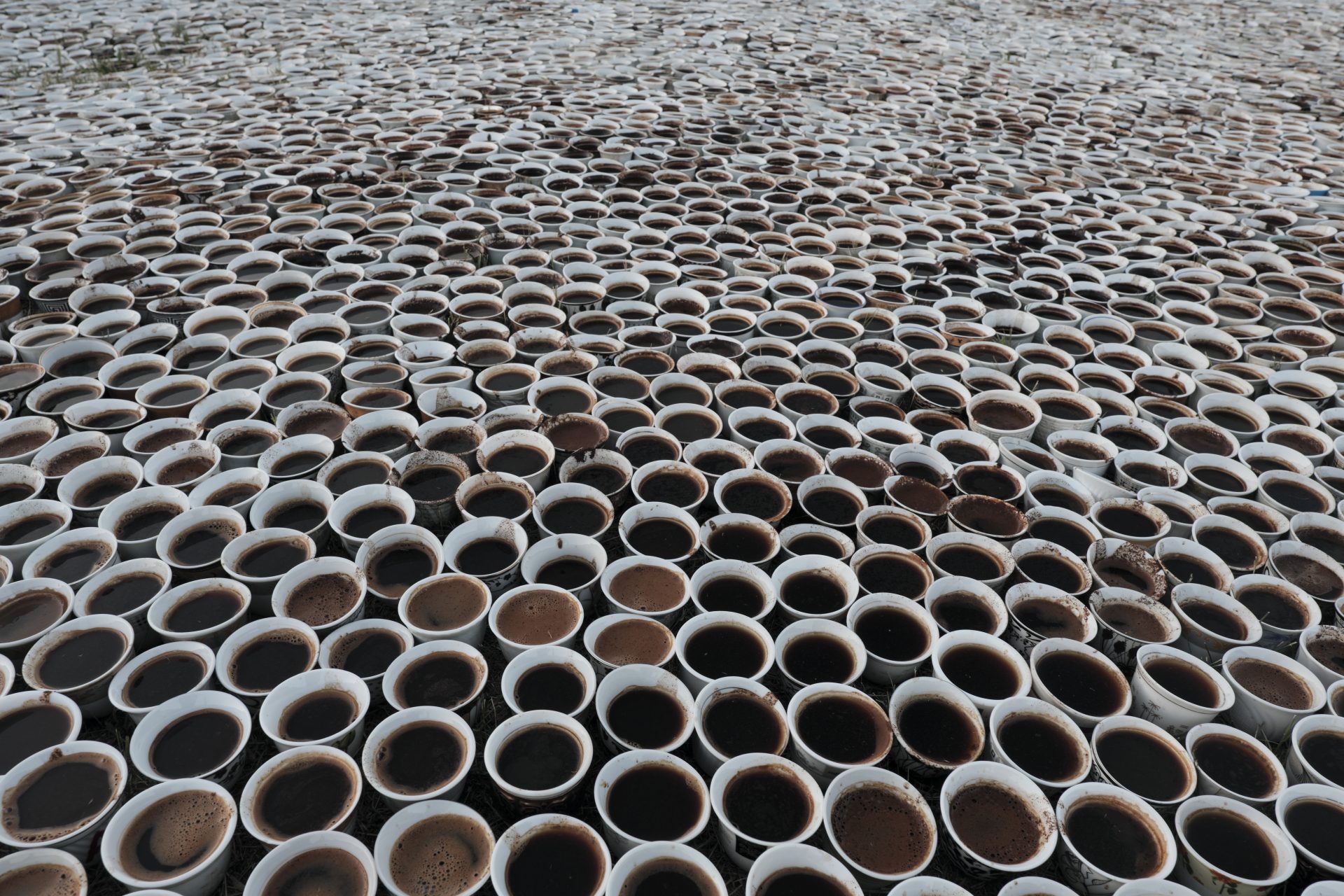 Date of Implementation: 2019 – ongoing
Partners: ŠTO TE NEMA & Srebrenica Memorial Center
Official Website: https://stotenema.com/
ŠTO TE NEMA is a public monument to the 8,372 victims of the Srebrenica genocide, created by artist Aida Šehović. Collectively assembled and disassembled by people as a recurring nomadic monument made with donated fildžani (small porcelain cups) that are filled with Bosnian coffee every July 11th, the ŠTO TE NEMA nomadic monument has traveled to 13 different cities since 2006. Uniting survivors and everyone else directly or indirectly affected by genocide, ŠTO TE NEMA creates an inclusive space allowing us to confront the universal issues surrounding genocide by remembering, mourning, and healing together as a unified community.
For the 25th anniversary of the Srebrenica Genocide, PCRC supported the artist Aida Šehović in staging a final public presentation of the monument and in installing it in the Srebrenica Memorial Center's permanent collection. The monument was presented alongside larger commemoration events and gatherings at the burial site of the victims, in collaboration with the local community and other partners on July 10th and 11th, 2020. In addition to the installation in Srebrenica, PCRC also supported the artist in collecting donations of fildžani in order to reach a total of 8,372 cups – one cup for each victim of the Srebrenica Genocide. Outreach by our Center, including a social media campaign, gained significant attention and support with over 200 people, including international diplomats, local government officials, artists, activists and ordinary people, donating cups and sending messages of hope, remembrance and unity to our address. This meant that the final number of cups exhibited at the Memorial Center came close to 10,000.
Finally, PCRC is supporting the ŠTO TE NEMA team in producing the "Why are you not here?" documentary movie. The movie is a character-driven documentary demonstrating what it means to rediscover one's own identity and homeland through the lens of Bosnian born, New York-based artist Aida Šehović and her nomadic monument created in response to the 1995 Srebrenica Genocide. PCRC's Founder and President, Velma Šarić, is acting as the movie's local producer.