WARM Festival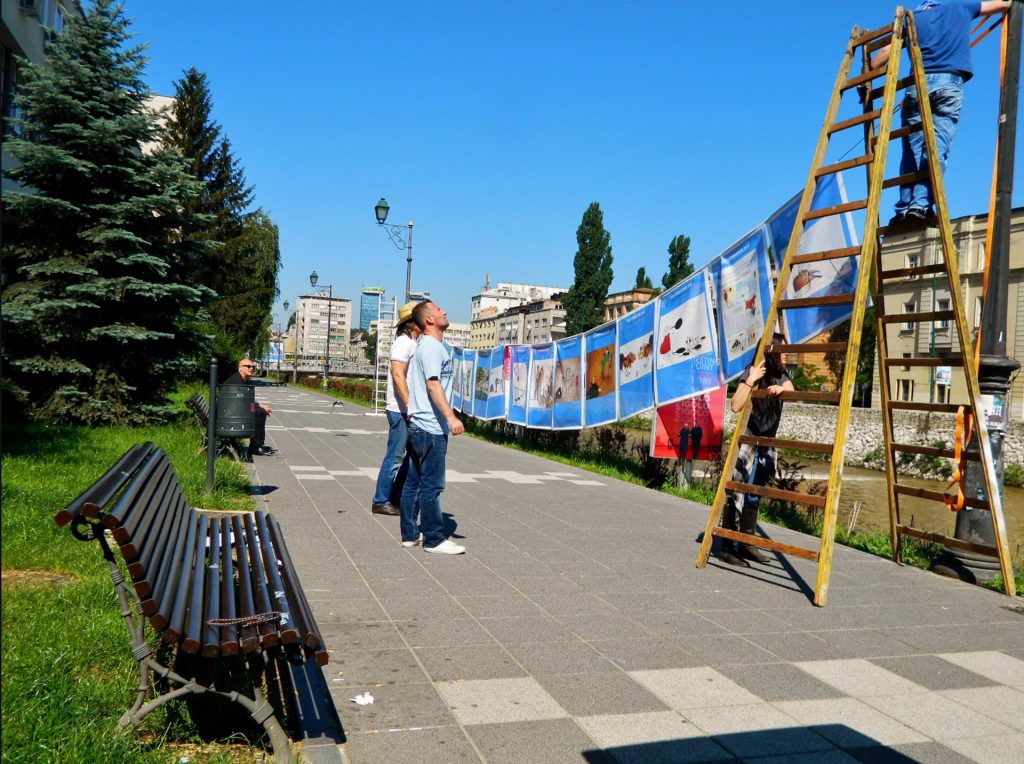 Date of Implementation: 2012 – 2019
Partners: War Art Reporting and Memory Foundation (WARM)
Primary Objective: To tell the stories of contemporary and post-conflict with excellence and integrity.
Official Website: www.warmfoundation.org
On the 20th anniversary of the Siege of Sarajevo, hundreds of reporters reunited in Sarajevo for a weeklong event, initiated by French journalist Rémy Ourdan and other foreign correspondents who covered the war in Bosnia from 1992–95. The event served as the launch of the War Art Reporting and Memory Foundation (WARM), which has been established to tell the stories of contemporary conflict "with excellence and integrity." During the launch, PCRC's President Velma Šarić was designated as the Project Manager for WARM's Bosnia branch and PCRC took a lead role in the organization's establishment.
PCRC was responsible for managing, coordinating and co-hosting WARM's Sarajevo-based activities for over seven years, including the annual WARM Festival, which is comprised of a week of events, exhibitions, film screenings, and book signings that showcase the best films, art, photography, books, testimonies, and other projects that tell the stories of international conflict, both past and present. The festivals also include a series of webinars, workshops, and conferences organized around important contemporary conflict and post-conflict issues.
To date, PCRC has successfully organized six international WARM Festivals, bringing together more than 1,400 attendees from the Middle East, Europe, and the Americas. This includes coordinating the screening of 60 film premiers, 34 exhibition launches, 15 conferences, and more than 45 workshops and discussion panels. All this is combined with local and national media coverage, which reaches approximately 75% of Sarajevo Canton, or roughly 300,000 people per year.