Ordinary Heroes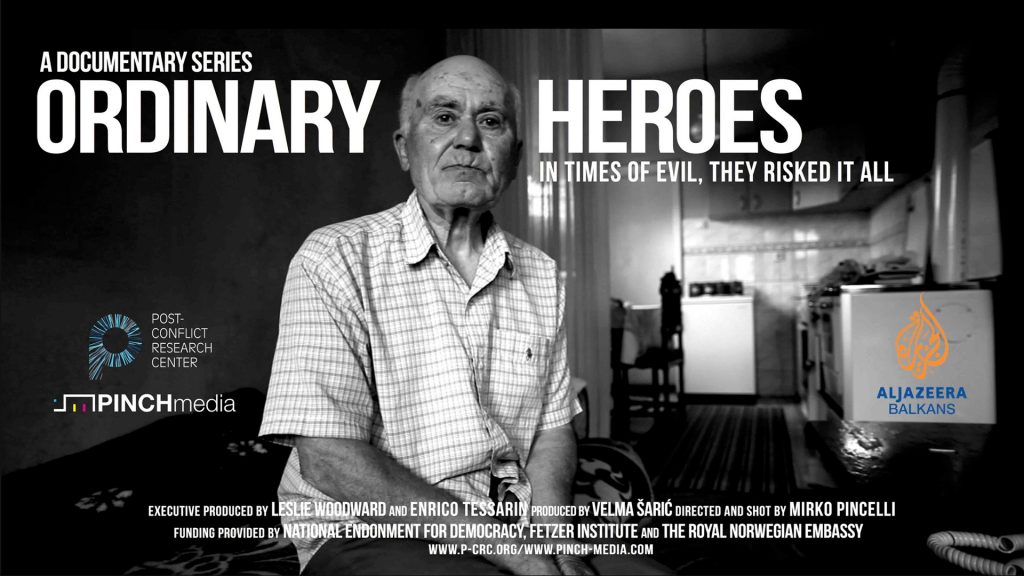 Initial Release: 11 November 2013
Produced By: PCRC and Pinch Media
Aired On: Al Jazeera Balkans
Viewership: 1.4 Million Viewers Across the Western Balkans
The "Ordinary Heroes" documentary series depicts real-life stories of Bosnian citizens, who, by choosing to rescue the 'other', became heroes in a time when their country was committing acts of genocide. Each 30-minute episode documents the stories of rescuers and those they saved. The series provides an insight into the impact of rescuer behavior on the processes of reconciliation, peacebuilding and intercultural understanding. To date, the series consists of four episodes: "Mina and Ferid," "Zoran and Azra," "Jagoda and Hamdija," and "Đorđe and Salih."
Ordinary Heroes is a documentary series that you watch once, but continue to talk about for years. These are stories told in the first person that no one can remain indifferent to. These are the stories that flash before your eyes every time you're facing a moral dilemma.
I was mesmerized by the movie. The entire concept is amazing. I have the feeling I would jump up and help anybody right now regardless of which group they belonged to. Only by doing things like this, and watching movies like these, can we build a normal society in which we can be friends and count on each other.
I think all of us have this inside of us. The movie shows us what kind of people we can be. This story makes me think of my grandmother who saved several families during the war and my grandfather who went to schools to sleep in order to provide space for other people.
It was very interesting to screen the movie. We received good feedback from the attendees who wish to continue taking part in and learning about peacebuilding and reconciliation initiatives.