After the Great War. A New Europe 1918 -1943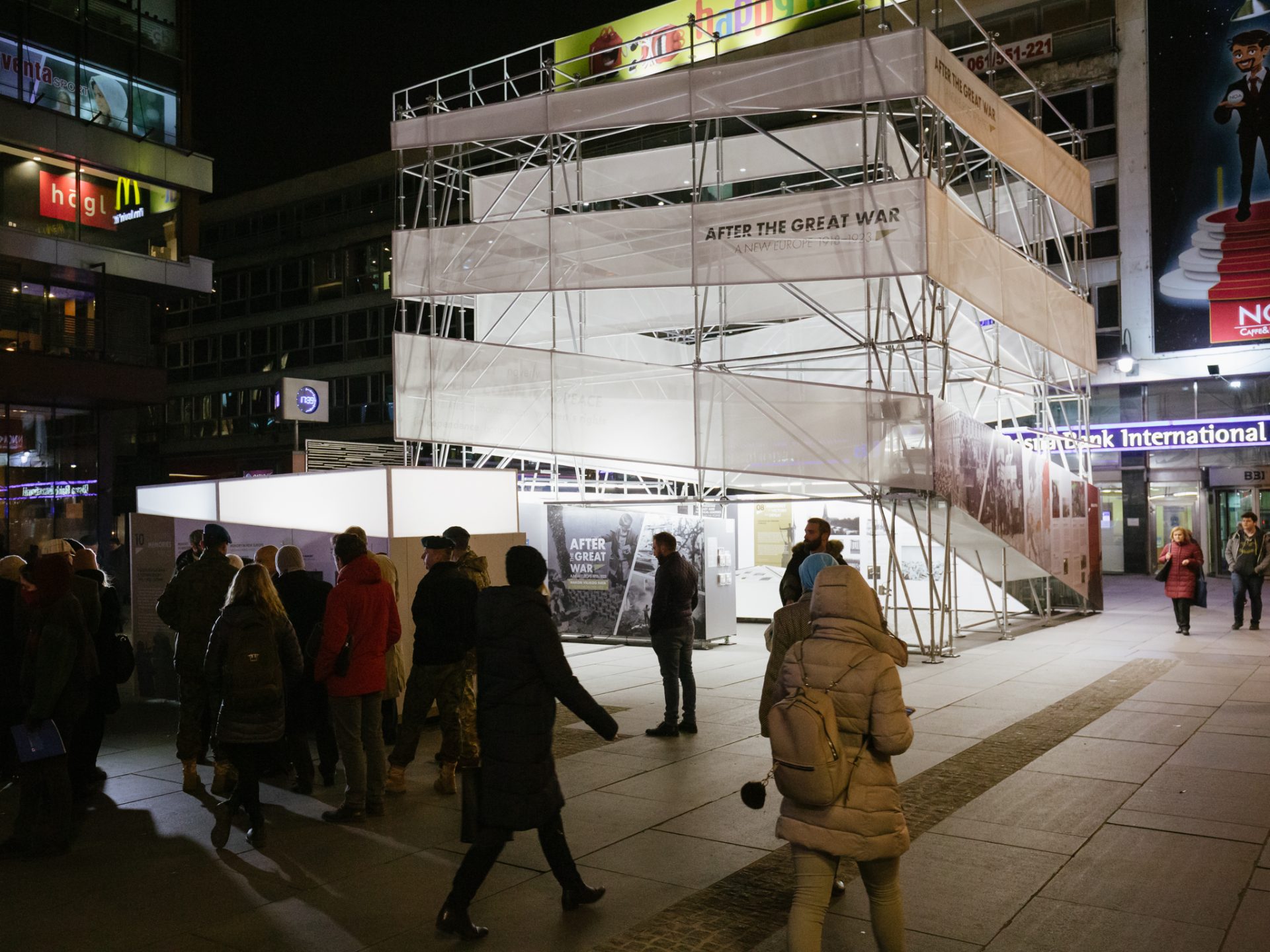 Initial Release: October 2018
Partners: European Network Remembrance and Solidarity
Supporters: Ministry of Culture and National Heritage of the Republic of Poland, Ministry of Human Capacities Hungary, Federal Government Commissioner for Culture and the Media Germany, Ministry of Culture of the Slovak Republic, Ministry of Culture and National Identity Romania.
Official website: https://www.enrs.eu/afterthegreatwar
In 2018, PCRC contributed to creation and opening of a new outdoor exhibition devoted to the first post-First World War years. Created by the European Network Remembrance and Solidarity (ENRS), the exhibition has over 200 archive and multimedia materials, which include pictures, maps, films and individual stories of people who lived during this time. These materials present a complex, yet a coherent picture of New Europe established in the central-eastern part of the continent after the Great War. Within the exhibition, PCRC helped to create the exhibition in the local language and develop a portion about the Bosnian memory of the Great War. Exhibition catalogue is available here.